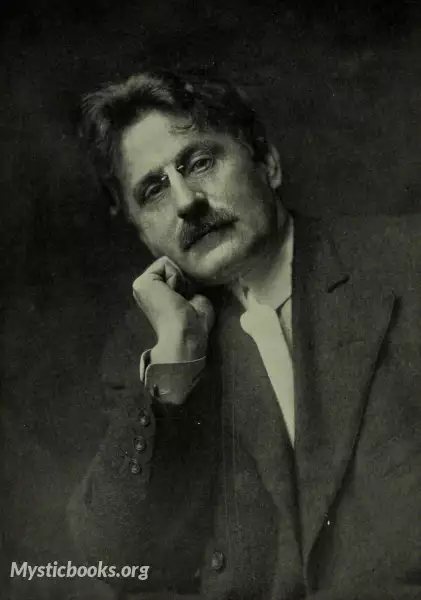 Timeline
Lifetime: 1861 - 1927 Passed: ≈ 95 years ago
Title
Writer , Lawyer
Country/Nationality
United States
Wikipedia
John Luther Long
John Luther Long was an American lawyer and writer best known for his short story "Madame Butterfly", which was based on the recollections of his sister, Jennie Correll, who had been to Japan with her husband a Methodist missionary.
Born in Hanover, Pennsylvania, Long had been admitted to the bar in Philadelphia on October 29, 1881, and become a practicing lawyer. On January 17, 1882, he married Mary Jane Sprenkle. He died at age 66 on October 31, 1927 having spent the last two months of his life at a sanatorium in Clifton Springs, New York. The obituary in The New York Times of November 1, 1927 quoted his own interpretation of himself as "a sentimentalist, and a feminist and proud of it".
With David Belasco he wrote the four act play Adrea which starred Mrs. Leslie Carter and which ran for 123 performances at the first Belasco Theatre. His one act play Dolce was staged at the Manhattan Theater on April 24, 1906, starring Minnie Maddern Fiske.
Books by John Luther Long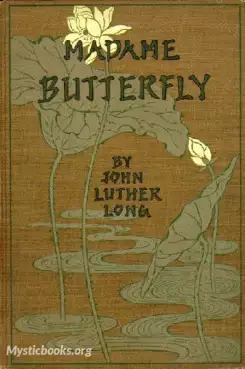 Madame Butterfly is the story of the young Japanese girl Cho-Cho San, who marries a flighty American naval officer, and is thenceforth outcast from her relatives. Anxiously she awaits the return of her beloved husband, but when he finally anchors in...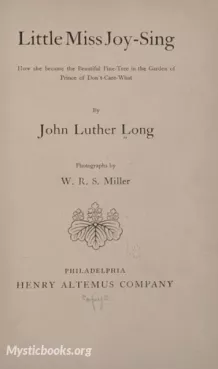 Romance
Adventure
Fiction
Fairy Tale
Novel
Spirit
Children
Tradition
Fate
Individuality
Destiny
Betrayal
Music
Obstacles
Coming-of-age
Mysterious
In the enchanting world of ancient China, where music holds the power to transcend boundaries, lies the captivating tale of Little Miss Joy-Sing by acclaimed author John Luther Long. Step into a realm where melodies weave spells, and destiny intertwi...