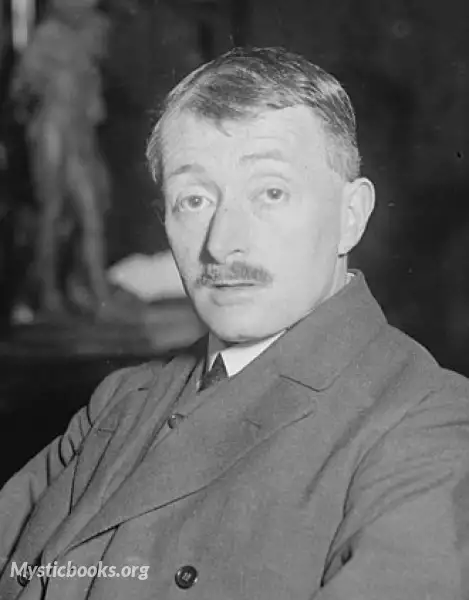 John Masefield
Poet, Writer
Country:

England
Lifetime: 1878 - 1967 Passed: ≈ 55 years ago
John Edward Masefield was an English poet and writer, and Poet Laureate from 1930 until 1967. Among his best known works are the children's novels The Midnight Folk and The Box of Delights, and the poems The Everlasting Mercy and "Sea-Fever".
Masefield was born in Ledbury in Herefordshire, to George Masefield, a solicitor, and his wife Caroline. His mother died giving birth to his sister when Masefield was six, and he went to live with his aunt. His father died soon afterwards, following a mental breakdown. After an unhappy education at the King's School in Warwick (now known as Warwick School), where he was a boarder between 1888 and 1891, he left to board HMS Conway, both to train for a life at sea and to break his addiction to reading, of which his aunt thought little. He spent several years aboard this ship, and found that he could spend much of his time reading and writing. It was aboard the Conway that Masefield's love of story-telling grew. While he was on the ship he listened to the stories told about sea lore, continued to read, and decided that he was to become a writer and story-teller himself. Masefield gives an account of life aboard the Conway in his book New Chum.
In 1930, on the death of Robert Bridges, a new Poet Laureate was needed. On the recommendation of the Prime Minister, Ramsay MacDonald, King George V appointed Masefield, who remained in the post until his death in 1967. The only person to hold the office for a longer period was Alfred, Lord Tennyson. On his appointment The Times wrote of him: "his poetry could touch to beauty the plain speech of everyday life". Masefield took his appointment seriously and produced a large quantity of poems for royal occasions, which were sent to The Times for publication. Masefield's modesty was shown by his inclusion of a stamped and self-addressed envelope with each submission so that the poem could be returned if it was found unacceptable. Later he was commissioned to write a poem to be set to music by the Master of the King's Musick, Sir Edward Elgar, and performed at the unveiling of the Queen Alexandra Memorial by the King on 8 June 1932. This was the ode "So many true Princesses who have gone".
Wikipedia

More info about author