 Timeline
Lifetime: 1840 - 1937 Passed: ≈ 86 years ago
Title
Historian
Country/Nationality
United States
Wikipedia
John T. Morse
John Torrey Morse was an American historian and biographer. He was born in Boston, Massachusetts on January 9, 1840, and lived in that city as a lawyer. Morse was the editor of the American Statesmen Series and published a biography of Alexander Hamilton in two volumes, considered his most significant work. He also wrote biographies of John and John Quincy Adams, Jefferson, Lincoln, Franklin, and Dr. Holmes. Morse also authored A Treatise on the Law of Banks and Banking, The Law of Arbitration and Award, and Famous Trials.
Books by John T. Morse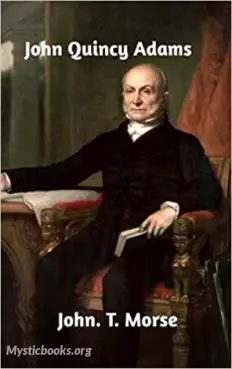 Politics
Autobiography
Diplomacy
America
Democracy
United States
This biography contains three main sections. the first covers Adams's early years and his time as a diplomat--both in America and overseas. The second tells of his two careers as Secretary of State and President. The last involves his years in the Ho...