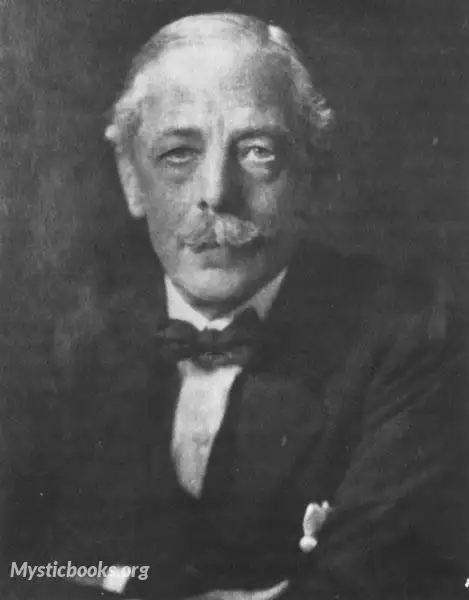 Timeline
Lifetime: 1854 - 1922 Passed: ≈ 101 years ago
Title
Historian
Country/Nationality
United Kingdom
Wikipedia
Julian Corbett
Sir Julian Stafford Corbett was a prominent British naval historian and geostrategist of the late 19th and early 20th centuries, whose works helped shape the Royal Navy's reforms of that era. One of his most famous works is Some Principles of Maritime Strategy, which remains a classic among students of naval warfare. Corbett was a good friend and ally of naval reformer Admiral John "Jacky" Fisher, the First Sea Lord. He was chosen to write the official history of British Naval operations during World War I.
The son of a London architect and property developer, Charles Joseph Corbett, who owned among other properties Imber Court at Weston Green, Thames Ditton, where he made the family home, Julian Corbett was educated at Marlborough College (1869–73) and at Trinity College, Cambridge (1873–76), where he took a first class honours degree in law. Corbett became a barrister at Middle Temple in 1877 and practised until 1882 when he turned to writing as a career. Fascinated by the Elizabethan period, he first wrote historical novels on this period. He became a correspondent for the Pall Mall Gazette, and reported on the Dongola Expedition in 1896. Corbett came to naval history in mid-life and from a civilian background. He was a man of independent means who traveled extensively.
Julian Corbett had three brothers, Herbert E. Edward M and Frank E.. In 1899 he Married Edith Alexander, daughter of George Alexander. They had one son and one daughter.
In 1896 Corbett accepted John Knox Laughton's request to edit a volume of documents on the Spanish war, 1585–87 which served as the start of his career as a naval historian. He soon became known as one of the Royal Navy's leading intellectuals, and from 1901 to 1922 was writing regularly on naval history and strategy. In 1902 he began lecturing at the Royal Naval College, founded in 1900. In 1903 he gave the Ford Lectures in English History at Oxford University. In 1905 he became the Admiralty's chief unofficial strategic adviser and served as secretary of the Cabinet Historical Office. Appointed a knight in 1917, he was awarded the Chesney Gold Medal in 1914.
American contemporary, Rear Admiral Alfred Thayer Mahan of the U.S. Navy, Corbett saw naval warfare as part of a nation's larger policies. In this respect, Prussian military thinker Carl von Clausewitz was an important influence on his work. Another major influence was John Knox Laughton, arguably the first naval historian, and of whom Corbett has been described as his 'protégé'. Corbett differed from Mahan, however, in placing less emphasis on fleet battle. This stance angered many officers in the Royal Navy, who believed such a view lacked the heroic aspect of Lord Nelson's strategy in the Napoleonic Wars.
Beyond the University of London's annual award of the Julian Corbett Prize in Naval History, the importance of Corbett's contribution to British naval history was largely overlooked until Professor D. M. Schurman published his pioneering work on The Education of a Navy: the development of British Naval Strategic Thought, 1867–1914 (1965). In 1981, Schurman went on to write a full-length biography of Corbett. Further work on Corbett appeared with John Hattendorf's essay "Sir Julian Corbett on the Significance of Naval History" (1971, reprinted 2000) and Goldrick and Hattendorf's Conference Proceedings, Mahan is Not Enough (1993), followed by the revised biography on Corbett in The Oxford Dictionary of National Biography (2004).
These works were complemented by Eric J. Grove's definitive, annotated edition of Corbett's Some Principles of Maritime Strategy (Classics of Sea Power series, U.S. Naval Institute Press, 1988), which included Corbett's previously unpublished 'Green Pamphlet' on strategical terms. In addition, D. M. Schurman and John Hattendorf edited and wrote an introduction to Corbett's previously unpublished official study Maritime Operations in the Russo-Japanese War, 1904–1905 (U.S. Naval Institute, 1994).
Books by Julian Corbett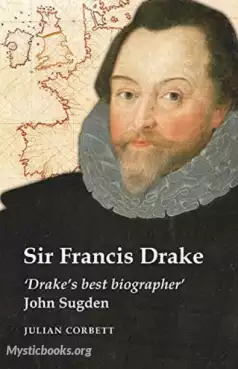 In this short book, the British Naval historian, Julian Stafford Corbett, chronicles the adventurous career of Sir Francis Drake (1540-1596), the farmer's son who became Queen Elizabeth's most feared privateer and her most daring and resourceful nava...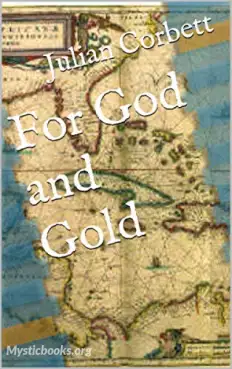 Life
Navy
Gold
Semi-autobiographical novel
God
This semi-autobiographical novel tells about the start: the personal and professional life of a scholar, the excitement of sailing, and joining the navy.