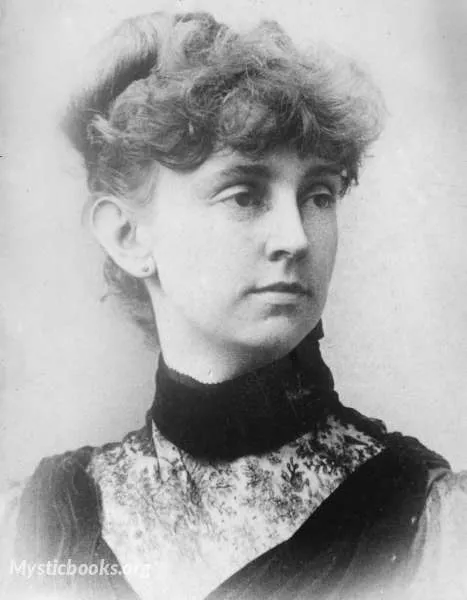 Timeline
Lifetime: 1856 - 1923 Passed: ≈ 99 years ago
Title
Author
Country/Nationality
America
Wikipedia
Kate Douglas Wiggin
Kate Douglas Wiggin was an American educator, author and composer. She wrote children's stories, most notably the classic children's novel Rebecca of Sunnybrook Farm, and composed collections of children's songs. She started the first free kindergarten in San Francisco in 1878 (the Silver Street Free Kindergarten). With her sister during the 1880s, she also established a training school for kindergarten teachers. Kate Wiggin devoted her adult life to the welfare of children in an era when children were commonly thought of as cheap labor.
Wiggin went to California to study kindergarten methods. She began to teach in San Francisco with her sister Nora assisting her, and the two were instrumental in the establishment of over 60 kindergartens for the poor in San Francisco and Oakland. She moved from California to New York, and having no kindergarten work on hand, devoted herself to literature. She sent The Story of Patsy and The Bird's Christmas Carol to Houghton, Mifflin & Co. who accepted them at once. Besides the talent for story-telling, she was a musician, sang well, and composed settings for her poems. She was also an excellent elocutionist. Her first literary work was Half a Dozen Housekeepers, a serial story which she sent to St. Nicholas. After the death of her husband in 1889, she returned to California to resume her kindergarten work, serving as the head of a Kindergarten Normal School. Some of her other works included Cathedral Courtship, A Summer in a Canon, Timothy's Quest, The Story Hour, Kindergarten Chimes, Polly Oliver's Problem, and Children's Rights.
Kate Douglas Smith Wiggin was born in Philadelphia, the daughter of lawyer Robert N. Smith, and of Welsh descent. Kate experienced a happy childhood, even though it was colored by the American Civil War and her father's death. Kate and her sister Nora were still quite young when their widowed mother moved her little family from Philadelphia to Portland, Maine, then, three years later, upon her remarriage, to the little village of Hollis. There Kate matured in rural surroundings, with her sister and her new baby brother Philip.
In 1873, hoping to ease Albion Bradbury's lung disease, Kate's family moved to Santa Barbara, California, where Kate's stepfather died three years later. A kindergarten training class was opening in Los Angeles under Emma Marwedel (1818–1893), and Kate enrolled. After graduation, in 1878, she headed the first free kindergarten in California, on Silver Street in the slums of San Francisco. The children were "street Arabs of the wildest type", but Kate had a loving personality and dramatic flair. By 1880 she was forming a teacher-training school in conjunction with the Silver Street kindergarten.
In 1881, Kate married (Samuel) Bradley Wiggin, a San Francisco lawyer. According to the customs of the time, she was required to resign her teaching job. Still devoted to her school, she began to raise money for it through writing, first The Story of Patsy (1883), then The Birds' Christmas Carol (1887). Both privately printed books were issued commercially by Houghton Mifflin in 1889, with enormous success.
Kate Wiggin had no children. She moved to New York City in 1888. When her husband died suddenly in 1889, Kate relocated to Maine. For the rest of her life she grieved, but she also traveled as frequently as she could, dividing her time between writing, visits to Europe, and giving public reading for the benefit of various children's charities.
Wiggin traveled abroad and back from Liverpool in the United Kingdom at least three times. Records from the Ellis Island logs show that she arrived back in New York City from Liverpool in October 1892, July 1893, and July 1894. On the logs for the 1892 trip, Wiggin describes her occupation as "Wife," despite her former husband dying three years prior. In 1893 and 1894, she describes herself as an "Authoress."
Wiggin was an active and popular hostess in New York and in the community of Upper Largo, Scotland, where she had a summer home and where she organized plays for many years, as detailed in her memoir My Garden of Memory.
In 1921, Wiggin and her sister Nora Archibald Smith edited an edition of Jane Porter's The Scottish Chiefs, an 1809 novel of William Wallace, for the Scribner's Illustrated Classics series, illustrated by N.C. Wyeth. During the spring of 1923, Kate Wiggin traveled to England as a New York delegate to the Dickens Fellowship. There she became ill and died, at age 66, of bronchial pneumonia. At her request, her ashes were brought home to Maine and scattered over the Saco River. Her autobiography My Garden of Memory was published after her death. In sorting through material for her autobiography, she put many items in a box she and her sister labelled "Posthumous." Her sister Nora A. Smith later published her own reminiscences, titled Kate Douglas Wiggin as her Sister Knew Her, from these materials.
Wiggin was also a songwriter and composer. For "Kindergarten Chimes" (1885) and other collections for children, she wrote some of the lyrics, music, and arrangements. For "Nine Love Songs and a Carol" (1896), she composed all of the music.
Books by Kate Douglas Wiggin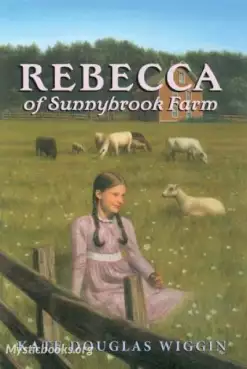 Family
School
Children's Literature
Rebecca of Sunnybrook Farm is a classic American 1903 children's novel by Kate Douglas Wiggin that tells the story of Rebecca Rowena Randall and her aunts, one stern and one kind, in the fictional village of Riverboro, Maine. Rebecca's joy for life i...