 Timeline
Lifetime: 1865 - 1929 Passed: ≈ 93 years ago
Title
War Correspondent
Country/Nationality
British
Wikipedia
Lady Sarah Wilson
Lady Sarah Wilson, became one of the first woman war correspondents in 1899, when she was recruited by Alfred Harmsworth to cover the Siege of Mafeking for the Daily Mail during the Second Boer War.
Born on 4 July 1865 at Blenheim Palace, Woodstock, Oxfordshire, Lady Sarah Spencer-Churchill was the youngest of the eleven children of John Spencer-Churchill, 7th Duke of Marlborough (1822–1883), and his wife, the former Lady Frances Anne Emily Vane (1822–1899), daughter of the 3rd Marquess of Londonderry. Her eldest brother was George Charles Spencer-Churchill, 8th Duke of Marlborough (1844–1892), and another brother was Lord Randolph Churchill (1849–1895), father of the Prime Minister Winston Churchill (1874–1965), who also worked as a war correspondent during the Boer War, for The Morning Post. Anne, Duchess of Roxburghe (1854–1923), was her elder sister.
On 21 November 1891, she married Gordon Chesney Wilson, MVO, (3 August 1865 – 6 November 1914), of the Royal Horse Guards, son of Jennie Campbell and Sir Samuel Wilson, MP. Her Oxford-educated husband, who had been born in Wimmera, Victoria, Australia, was killed in action on 6 November 1914, at the First Battle of Ypres. They had one son, Randolph Gordon Wilson (1893–1956).
Books by Lady Sarah Wilson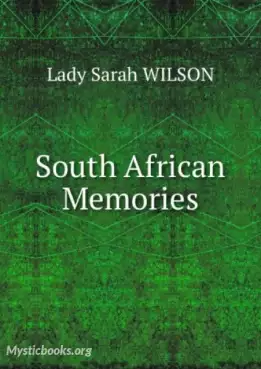 Military
Prison
Voyage
Betrayal
Modern
Prefaces
British
Lady Sarah Isabella Augusta Wilson was the aunt of Winston Spencer Churchill. In 1899 she became the first woman war correspondent when she was recruited to cover the Siege of Mafeking for the Daily Mail during the Boer War. She moved to Mafeking wit...