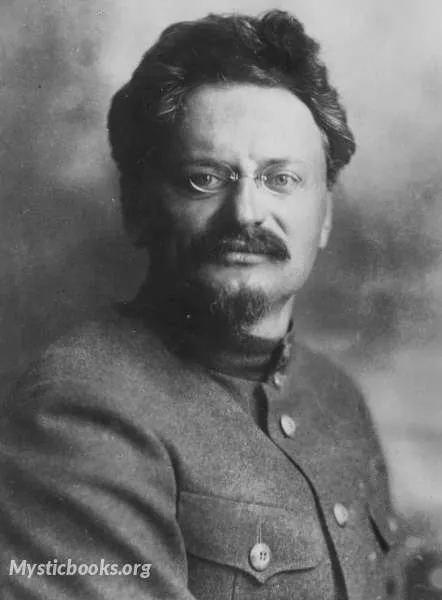 Timeline
Lifetime: 1879 - 1940 Passed: ≈ 83 years ago
Title
Russian Marxist Revolutionary, Political Theorist, Politician.
Country/Nationality
Mexican, Ukrainian, Russian
Wikipedia
Leon Trotsky
Lev Davidovich Bronstein, better known as Leon Trotsky was a Russian Marxist revolutionary, political theorist and politician. Ideologically a communist, he developed a variant of Marxism which has become known as Trotskyism.
Born to a wealthy Ukrainian-Jewish family in Yanovka (present-day Bereslavka in Ukraine), Trotsky embraced Marxism after moving to Nikolayev in 1896. In 1898 Tsarist authorities arrested him for revolutionary activities and subsequently exiled him to Siberia. He escaped from Siberia in 1902 and moved to London, where he befriended Vladimir Lenin. During the Russian Social Democratic Labour Party 1903 ideological split he sided with Julius Martov's Mensheviks against Lenin's Bolsheviks. Trotsky helped organize the failed Russian Revolution of 1905, after which he was again arrested and exiled to Siberia. He once again escaped and spent the following years working in Austria, Switzerland, France, Spain and the United States. After the 1917 February Revolution brought an end to the Tsarist monarchy, Trotsky returned to Russia and became a leader in the Bolshevik faction. As chairman of the Petrograd Soviet, he played a key role in the October Revolution of November 1917 which overthrew the new Provisional Government.
Once in government, Trotsky initially held the post of Commissar for Foreign Affairs and became directly involved in the 1917-1918 Brest-Litovsk negotiations with Germany as Russia pulled out of the First World War. From March 1918 to January 1925 Trotsky headed the Red Army as People's Commissar for Military and Naval Affairs and played a vital role in the Bolshevik victory in the Russian Civil War of 1917-1922. He became one of the seven members of the first Bolshevik Politburo in 1919.
After the death of Lenin (January 1924) and the rise of Joseph Stalin, Trotsky lost his government positions; he was eventually expelled from the Soviet Union in February 1929. He spent the rest of his life in exile, writing prolifically and engaging in open critique of Stalinism. In 1938 Trotsky and his supporters founded the Fourth International in opposition to Stalin's Comintern. After surviving multiple attempts on his life, Trotsky was assassinated in August 1940 in Mexico City by Ramón Mercader, a Soviet NKVD agent. Written out of Soviet history books under Stalin, Trotsky was one of the few Soviet political personalities whom the Soviet administration under Nikita Khrushchev did not rehabilitate in the 1950s.
Books by Leon Trotsky This account by Trotsky is of the events in Russia from the October Revolution of 1917 in Petrograd, to his signing of the Brest-Litovsk treaty with Germany on 3rd March 1918 which took Russia out of the First World War. The treaty exacted heavy loss...