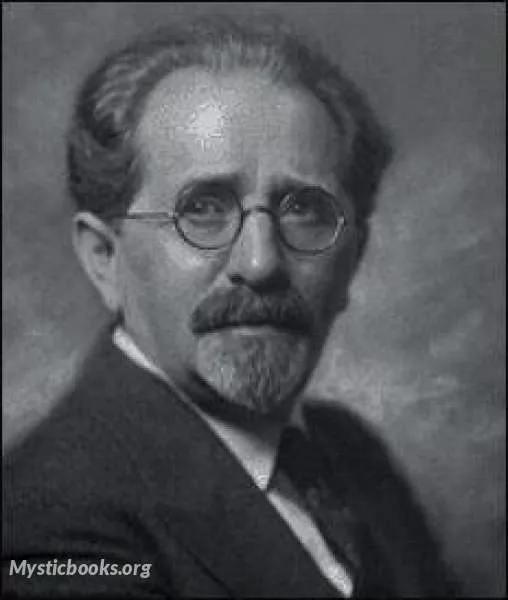 Louis Ginzberg
Talmudist
Country:

Russia
Lifetime: 1873 - 1953 Passed: ≈ 68 years ago
Rabbi Louis Ginzberg was a Talmudist and leading figure in the Conservative Movement of Judaism of the twentieth century. He was born in Kaunas, Vilna Governorate (then called Kovno) and he died in New York City.
Ginzberg was born into a religious family whose piety and erudition was well known. The family traced its lineage back to the revered talmudist, halachist, and kabbalist Gaon of Vilna.
He writes in his memoirs that he felt saddened that he had grieved his father, as he recognized that his pious father was disappointed that his son had chosen a more liberal path with regards to Jewish law in contrast to those of his forefathers.
Ginzberg first arrived in America in 1899, unsure where he belonged or what he should pursue. Almost immediately, he accepted a position at Hebrew Union College and subsequently wrote articles for the Jewish Encyclopedia. Still, he had not found his niche.
Ginzberg began teaching Talmud at the Jewish Theological Seminary from its reorganization in 1902 until his death in 1953. For fifty years he trained two generations of future Conservative rabbis. During his era, Ginzberg influenced almost every rabbi of the Conservative Movement in a personal way. For some, Louis Ginzberg serves as a role model even today. Today's leading Conservative posek in Israel, Rabbi David Golinkin, has written profusely on Louis Ginzberg. Golinkin has recently published a collection of responsa containing 93 questions answered by Ginzberg.
Ginzberg had a long term platonic relationship with Henrietta Szold, who was his editor at JPS. She was in love with him, but was 13 years older than him.
Ginzberg visited Berlin in 1908 and became engaged to Adele Katzenstein while he was there. Katzestein was about 22 at the time. They had two children. Son Eli Ginzberg (1911-2002) was a professor of economics at Columbia University. The second child was a daughter, Sophie Ginzberg Gould (1914-1985).
In 1918, at the Sixth Annual Convention, Ginzberg, as the acting president, declared that United Synagogue of Conservative Judaism stood for 'historical Judaism' and thus elaborates:
"Now let us understand the exact meaning of the expression historical Judaism…Looking at Judaism from a historical point of view, we become convinced that there is no one aspect deep enough to exhaust the content of such a complex phenomenon as Judaism…Accordingly, Torah-less Judaism… would be an entirely new thing and not the continuation of something given…
Ginzberg was the author of a number of scholarly Jewish works, including a commentary on Talmud Yerushalmi (the Jerusalem Talmud) and his six-volume (plus a one-volume index) The Legends of the Jews, (1909) which combined hundreds of legends and parables from a lifetime of midrash research.
Wikipedia

More info about author