 Timeline
Lifetime: 1814 - 1873 Passed: ≈ 150 years ago
Title
Writer
Country/Nationality
Germany
Wikipedia
Luise Mühlbach
Luise Mühlbach was the pen name of Clara Mundt a German writer best known for her works of historical fiction, which enjoyed a wide, though short-lived popularity. Frederick the Great and His Court (German: Friedrich der Grosse und sein Hof) and many of her other novels have been translated into English.
She was born to Friedrich Andreas Müller and Friederika Müller in Neubrandenburg.
Books by Luise Mühlbach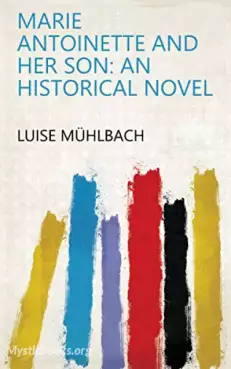 Revolution
Death
Historical Fiction
Inheritance
Happiness
Life
Marie Antoinette lives a happy life in a glittering court as Queen of France, but that soon changes as the revolution begins. Her son is Louis Charles, and his whole life changes with the death of his parents. But, that life is not what the people of...