 Timeline
Lifetime: 1862 - 1936 Passed: ≈ 87 years ago
Title
Author, Scholar
Country/Nationality
British
Wikipedia
M.R. James
Montague Rhodes James was an English author, medievalist scholar and provost of King's College, Cambridge (1905–1918), and of Eton College (1918–1936). He was Vice-Chancellor of the University of Cambridge (1913–15).
James's work as a medievalist and scholar is still highly regarded, but he is best remembered for his ghost stories, which some consider among the best in the genre. He redefined the ghost story for the new century by abandoning many of the formal Gothic clichés of his predecessors and using more realistic contemporary settings. However, his protagonists and plots tend to reflect his own antiquarian interests. Accordingly, he is known as the originator of the "antiquarian ghost story".
James was born in a clergy house in Goodnestone, Dover, Kent, England, although his parents had associations with Aldeburgh in Suffolk. His father was Herbert James, an Evangelical Anglican clergyman, and his mother, Mary Emily (née Horton), was the daughter of a naval officer. He had two older brothers, Sydney and Herbert (nicknamed "Ber"), and an older sister, Grace. Sydney James later became Archdeacon of Dudley. From the age of three (1865) until 1909 James's home, if not always his residence, was at the Rectory in Great Livermere, Suffolk. This had previously been the childhood home of another eminent Suffolk antiquary, Thomas Martin of Palgrave (1696–1771). Several of James's ghost stories are set in Suffolk, including "'Oh, Whistle, and I'll Come to You, My Lad'" (Felixstowe), "A Warning to the Curious" (Aldeburgh), "Rats" and "A Vignette" (Great Livermere).
In September 1873 he arrived as a boarder at Temple Grove School in East Sheen in west London, one of the leading boys' preparatory schools of the day. From September 1876 to August 1882 he studied at Eton College, where he claims to have translated the Book of Baruch from its original Ethiopic in 1879. He lived for many years, first as an undergraduate (1882–1885), then as a don and provost, at King's College, Cambridge, where he was also a member of the Pitt Club. The university provides settings for several of his tales. Apart from medieval subjects, James toured Europe often, including a memorable 1884 tour of France in a Cheylesmore tricycle, studied the classics and appeared very successfully in a staging of Aristophanes' play The Birds, with music by Hubert Parry. His ability as an actor was also apparent when he read his new ghost stories to friends at Christmas time.
Books by M.R. James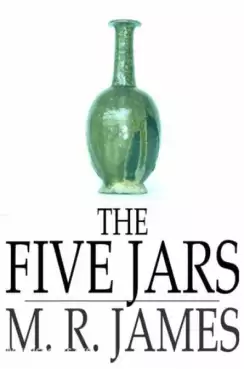 Mystery
Children
Children's Literature
Ghost Story
Classics
Fantastic Fiction
A short story in a book form that's more like a fantasy about a man who finds five jars in the woods and finds out how using the contents makes him aware of another world existing with our own.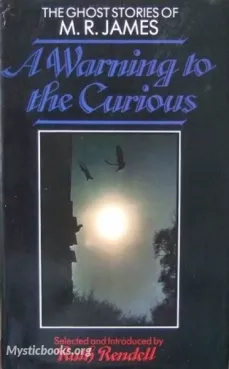 Spirit
Ancient
Ghost Story
Suspense
Journey
Life
Supernatural Fiction
Shadow
This is a chilling collection of supernatural tales that will send shivers down your spine. Written by the acclaimed author M. R. James, this book offers a captivating journey into the realm of the macabre and the unknown. First published in 1925, "...