 Timeline
Lifetime: 1857 - 1941 Passed: ≈ 82 years ago
Title
British Novelist
Country/Nationality
United Kingdom
Wikipedia
Mrs. Coulson Kernahan
Jeanie Gwynne Bettany Kernahan was a British novelist who sometimes wrote under the name Mrs. Coulson Kernahan. She was born in 1857 in Audley, Staffordshire and educated at University College London. She wrote several novels, short stories, and poems that were published in various magazines and journals. She also wrote a children's cantata called Elsa and the Imprisoned Fairy. Bettany was married twice and had two children. She converted to Roman Catholicism in 1898 and died in 1941 at the age of 84.
Jeanie's writing remains popular among fans of Victorian and Edwardian literature.
Books by Mrs. Coulson Kernahan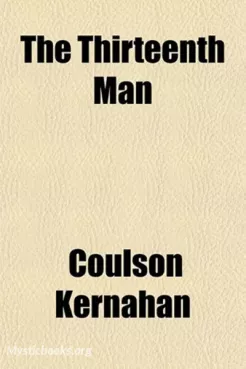 Gothic
Mystery
Fear
Women's Rights
Thriller
Supernatural
Suspense
Suffragette movement
Eerie atmosphere
Deteriorating
Psychological
Darkthemes
The book revolves around a young man named Harold, who finds himself in a strange and terrifying situation when he becomes the thirteenth person in a group of friends. The number thirteen is considered unlucky, and soon, Harold begins to experience s...