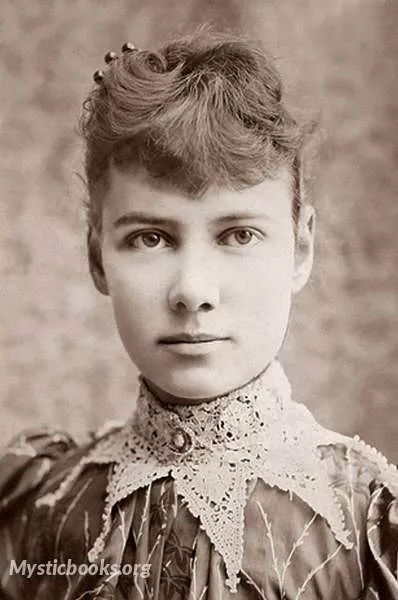 Nellie Bly
Journalist, Writer, Inventor
Country:

United States
Lifetime: 1864 - 1922 Passed: ≈ 101 years ago
Elizabeth Cochrane Seaman better known by her pen name Nellie Bly, was an American journalist, industrialist, inventor, and charity worker who was widely known for her record-breaking trip around the world in 72 days, in emulation of Jules Verne's fictional character Phileas Fogg, and an exposé in which she worked undercover to report on a mental institution from within. She was a pioneer in her field and launched a new kind of investigative journalism.
Elizabeth Jane Cochran was born May 5, 1864, in "Cochran's Mills", now part of the Pittsburgh suburb of Burrell Township, Armstrong County, Pennsylvania. As a young girl, Elizabeth often was called "Pinky" because she so frequently wore that color. As she became a teenager, she wanted to portray herself as more sophisticated and so dropped the nickname and changed her surname to "Cochrane". In 1879, she enrolled at Indiana Normal School (now Indiana University of Pennsylvania) for one term but was forced to drop out due to lack of funds.
As a writer, Nellie Bly focused her early work for the Pittsburgh Dispatch on the lives of working women, writing a series of investigative articles on women factory workers. However, the newspaper soon received complaints from factory owners about her writing, and she was reassigned to women's pages to cover fashion, society, and gardening, the usual role for women journalists, and she became dissatisfied. Still only 21, she was determined "to do something no girl has done before."
Burdened again with theater and arts reporting, Bly left the Pittsburgh Dispatch in 1887 for New York City. She faced rejection after rejection as news editors would not consider hiring a woman. Penniless after four months, she talked her way into the offices of Joseph Pulitzer's newspaper the New York World and took an undercover assignment for which she agreed to feign insanity to investigate reports of brutality and neglect at the Women's Lunatic Asylum on Blackwell's Island, now named Roosevelt Island.
After the fanfare of her trip around the world, Bly quit reporting and took a lucrative job writing serial novels for publisher Norman Munro's weekly New York Family Story Paper. The first chapters of Eva The Adventuress, based on the real-life trial of Eva Hamilton, appeared in print before Bly returned to New York. Between 1889 and 1895 she wrote eleven novels. As few copies of the paper survived, these novels were thought lost until 2021, when author David Blixt announced their discovery, found in Munro's British weekly The London Story Paper. In 1893, though still writing novels, she returned to reporting for the World.
In 1895, Bly married millionaire manufacturer Robert Seaman. Bly was 31 and Seaman was 73 when they married. Due to her husband's failing health, she left journalism and succeeded her husband as head of the Iron Clad Manufacturing Co., which made steel containers such as milk cans and boilers. In 1904, Seaman died.] According to biographer Brooke Kroeger:
She ran her company as a model of social welfare, replete with health benefits and recreational facilities. But Bly was hopeless at understanding the financial aspects of her business and ultimately lost everything. Unscrupulous employees bilked the firm of hundreds of thousands of dollars, troubles compounded by a protracted and costly bankruptcy litigation.
On January 27, 1922, Bly died of pneumonia at St. Mark's Hospital, New York City, aged 57. She was interred at Woodlawn Cemetery in The Bronx, New York City.
Wikipedia

More info about author