 Timeline
Lifetime: 1899 - 1973 Passed: ≈ 50 years ago
Title
Composer, Actor, Singer
Country/Nationality
England
Wikipedia
Noël Coward
Sir Noël Peirce Coward was an English playwright, composer, director, actor, and singer, known for his wit, flamboyance, and what Time magazine called "a sense of personal style, a combination of cheek and chic, pose and poise".
Coward attended a dance academy in London as a child, making his professional stage début at the age of eleven. As a teenager he was introduced into the high society in which most of his plays would be set. Coward achieved enduring success as a playwright, publishing more than 50 plays from his teens onwards. Many of his works, such as Hay Fever, Private Lives, Design for Living, Present Laughter, and Blithe Spirit, have remained in the regular theatre repertoire. He composed hundreds of songs, in addition to well over a dozen musical theatre works (including the operetta Bitter Sweet and comic revues), screenplays, poetry, several volumes of short stories, the novel Pomp and Circumstance, and a three-volume autobiography. Coward's stage and film acting and directing career spanned six decades, during which he starred in many of his own works, as well as those of others.
At the outbreak of the Second World War, Coward volunteered for war work, running the British propaganda office in Paris. He also worked with the Secret Service, seeking to use his influence to persuade the American public and government to help Britain. Coward won an Academy Honorary Award in 1943 for his naval film drama In Which We Serve and was knighted in 1969. In the 1950s he achieved fresh success as a cabaret performer, performing his own songs, such as "Mad Dogs and Englishmen", "London Pride", and "I Went to a Marvellous Party".
Coward's plays and songs achieved new popularity in the 1960s and 1970s, and his work and style continue to influence popular culture. He did not publicly acknowledge his homosexuality, but it was discussed candidly after his death by biographers including Graham Payn, his long-time partner, and in Coward's diaries and letters, published posthumously. The former Albery Theatre (originally the New Theatre) in London was renamed the Noël Coward Theatre in his honour in 2006.
By the end of the 1960s, Coward suffered from arteriosclerosis and, during the run of Suite in Three Keys, he struggled with bouts of memory loss. This also affected his work in The Italian Job, and he retired from acting immediately afterwards. Coward was knighted in 1970, and was elected a fellow of the Royal Society of Literature. He received a Tony Award for lifetime achievement in 1970. In 1972, he was awarded an honorary Doctor of Letters degree by the University of Sussex.
At the age of 73, Coward died at his home, Firefly Estate, in Jamaica on 26 March 1973 of heart failure and was buried three days later on the brow of Firefly Hill, overlooking the north coast of the island. A memorial service was held in St Martin-in-the-Fields in London on 29 May 1973, for which the Poet Laureate, John Betjeman, wrote and delivered a poem in Coward's honour, John Gielgud and Laurence Olivier read verse and Yehudi Menuhin played Bach. On 28 March 1984 a memorial stone was unveiled by the Queen Mother in Poets' Corner, Westminster Abbey. Thanked by Coward's partner, Graham Payn, for attending, the Queen Mother replied, "I came because he was my friend."
The Noël Coward Theatre in St Martin's Lane, originally opened in 1903 as the New Theatre and later called the Albery, was renamed in his honour after extensive refurbishment, re-opening on 1 June 2006. A statue of Coward by Angela Conner was unveiled by the Queen Mother in the foyer of the Theatre Royal, Drury Lane in 1998. There are also sculptures of Coward displayed in New York and Jamaica, and a bust of him in the library in Teddington, near where he was born. In 2008 an exhibition devoted to Coward was mounted at the National Theatre in London. The exhibition was later hosted by the Museum of Performance & Design in San Francisco and the Academy of Motion Picture Arts and Sciences in Beverly Hills, California. In June 2021 an exhibition celebrating Coward opened at the Guildhall Art Gallery in the City of London.
Books by Noël Coward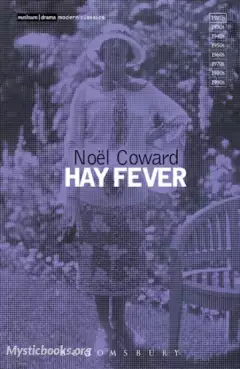 Family
Play
Comics
Act
Violent
Laws
Emotion
Fun
Hay Fever is a comic play written by Noël Coward in 1924. Its first production was in the West End in 1925 with Marie Tempest as Judith Bliss. A cross between high farce and a comedy of manners, the play is set in an English country house in the 1920... Play
Drama
Love
Young
Act
Divorce
The Young Idea is a play about two siblings, Gerda eighteen and Sholto twenty-one, who attempt to engineer the reconciliation of their divorced parents. It is full of laughs, love-triangles, and a lot of DRAMA!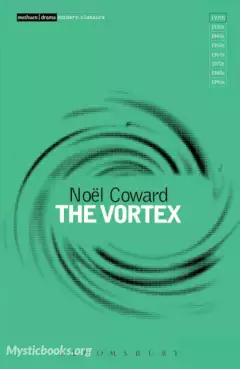 Play
Beauty
Struggle
Act
Explore
Witty
Honesty
It focuses on an ageing beauty who uses affairs with younger men to keep her feeling relevant, and her son (originally played by Coward himself) who is back from Paris after a year performing as a pianist and acquiring a cocaine habit. Set in the ef...