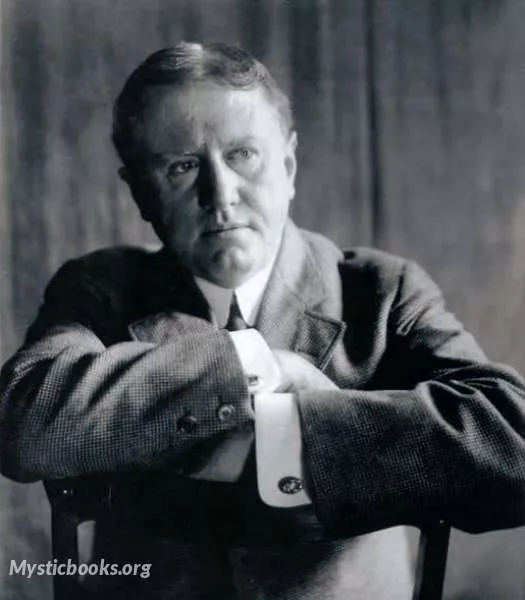 Timeline
Lifetime: 1862 - 1910 Passed: ≈ 113 years ago
Title
Writer
Country/Nationality
United States
Wikipedia
O. Henry
William Sydney Porter (September 11, 1862 – June 5, 1910), better known by his pen name O. Henry, was an American short story writer.
Porter was born in Greensboro, North Carolina. He moved to Texas in 1882, where he met his wife, Athol Estes, with whom he had two children. In 1902, after the death of his wife, Porter moved to New York, where he soon remarried. It was while he was in New York that Porter's most intensive writing period occurred, with Porter writing 381 short stories.
Porter's works include "The Gift of the Magi", "The Duplicity of Hargraves", and "The Ransom of Red Chief". His stories are known for their surprise endings and witty narration. Porter also wrote poetry and non-fiction.
Porter's legacy includes the O. Henry Award, an annual prize awarded to outstanding short stories.
William Sidney Porter was born on September 11, 1862, in Greensboro, North Carolina. He changed the spelling of his middle name to Sydney in 1898. His parents were Algernon Sidney Porter (1825–88), a physician, and Mary Jane Virginia Swaim Porter (1833–65). William's parents had married on April 20, 1858. When William was three, his mother died after giving birth to her third child, and he and his father moved into the home of his paternal grandmother. As a child, Porter was always reading, everything from classics to dime novels; his favorite works were Lane's translation of One Thousand and One Nights and Burton's Anatomy of Melancholy.
Porter traveled along with James K. Hall to Texas in March 1882, hoping that a change of air would help alleviate a persistent cough he had developed. He took up residence on the sheep ranch of Richard Hall, James Hall's son, in La Salle County and helped out as a shepherd, ranch hand, cook, and baby-sitter. While on the ranch, he learned bits of Spanish and German from the mix of immigrant ranch hands. He also spent time reading classic literature.
As a young bachelor, Porter led an active social life in Austin. He was known for his wit, story-telling and musical talents. He played both the guitar and mandolin. He sang in the choir at St. David's Episcopal Church and became a member of the "Hill City Quartette", a group of young men who sang at gatherings and serenaded young women of the town.
Porter met and began courting Athol Estes, 17 years old and from a wealthy family. Historians believe Porter met Athol at the laying of the cornerstone of the Texas State Capitol on March 2, 1885. Her mother objected to the match because Athol was ill, suffering from tuberculosis. On July 1, 1887, Porter eloped with Athol and they were married in the parlour of the home of the Reverend R. K. Smoot, pastor of the Central Presbyterian Church, where the Estes family attended church. The couple continued to participate in musical and theatre groups, and Athol encouraged her husband to pursue his writing. Athol gave birth to a son in 1888, who died hours after birth, and then daughter Margaret Worth Porter in September 1889.
Porter's most prolific writing period started in 1902, when he moved to New York City to be near his publishers. While there, he wrote 381 short stories. He wrote a story a week for over a year for the New York World Sunday Magazine. His wit, characterization, and plot twists were adored by his readers but often panned by critics.
Porter married again in 1907 to childhood sweetheart Sarah (Sallie) Lindsey Coleman, whom he met again after revisiting his native state of North Carolina. Sarah Lindsey Coleman was herself a writer and wrote a romanticized and fictionalized version of their correspondence and courtship in her novella Wind of Destiny.
Porter was a heavy drinker, and by 1908, his markedly deteriorating health affected his writing. In 1909, Sarah left him, and he died on June 5, 1910, of cirrhosis of the liver, complications of diabetes, and an enlarged heart. After funeral services in New York City, he was buried in the Riverside Cemetery in Asheville, North Carolina. His daughter Margaret Worth Porter had a short writing career from 1913 to 1916. She married cartoonist Oscar Cesare of New York in 1916; they were divorced four years later. She died of tuberculosis in 1927 and was buried next to her father.