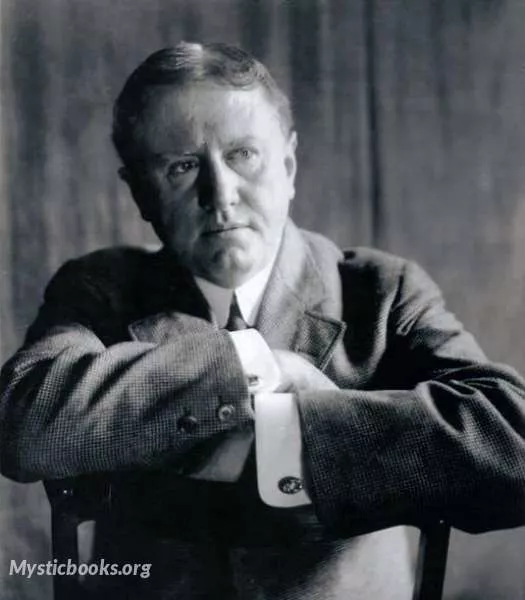 Timeline
Lifetime: 1862 - 1910 Passed: ≈ 113 years ago
Title
Writer
Country/Nationality
United States
Wikipedia
O. Henry
William Sydney Porter better known by his pen name O. Henry, was an American short story writer.
Porter was born in Greensboro, North Carolina. He moved to Texas in 1882, where he met his wife, Athol Estes, with whom he had two children. In 1902, after the death of his wife, Porter moved to New York, where he soon remarried. It was while he was in New York that Porter's most intensive writing period occurred, with Porter writing 381 short stories.
Porter's works include "The Gift of the Magi", "The Duplicity of Hargraves", and "The Ransom of Red Chief". His stories are known for their surprise endings and witty narration. Porter also wrote poetry and non-fiction.
Porter's legacy includes the O. Henry Award, an annual prize awarded to outstanding short stories.
William Sidney Porter was born on September 11, 1862, in Greensboro, North Carolina. He changed the spelling of his middle name to Sydney in 1898. Porter graduated from his aunt Evelina Maria Porter's elementary school in 1876. He then enrolled at the Lindsey Street High School. His aunt continued to tutor him until he was 15. In 1879, he started working in his uncle's drugstore in Greensboro, and on August 30, 1881, at the age of 19, Porter was licensed as a pharmacist. At the drugstore, he also showed his natural artistic talents by sketching the townsfolk.
Porter traveled along with James K. Hall to Texas in March 1882, hoping that a change of air would help alleviate a persistent cough he had developed Porter's health did improve. He traveled with Richard to Austin, Texas in 1884, where he decided to remain and was welcomed into the home of Richard's friends, Joseph Harrell and his wife. Porter resided with the Harrells for three years. He went to work briefly for the Morley Brothers Drug Company as a pharmacist. Porter then moved on to work for the Harrell Cigar Store located in the Driskill Hotel. He also began writing as a sideline and wrote many of his early stories in the Harrell house.
Porter married again in 1907 to childhood sweetheart Sarah (Sallie) Lindsey Coleman, whom he met again after revisiting his native state of North Carolina. Sarah Lindsey Coleman was herself a writer and wrote a romanticized and fictionalized version of their correspondence and courtship in her novella Wind of Destiny.
Porter was a heavy drinker, and by 1908, his markedly deteriorating health affected his writing. In 1909, Sarah left him, and he died on June 5, 1910, of cirrhosis of the liver, complications of diabetes, and an enlarged heart. After funeral services in New York City, he was buried in the Riverside Cemetery in Asheville, North Carolina. His daughter Margaret Worth Porter had a short writing career from 1913 to 1916. She married cartoonist Oscar Cesare of New York in 1916; they were divorced four years later. She died of tuberculosis in 1927 and was buried next to her father.
Books by O. Henry "The Gift of the Magi" is a short story by O. Henry first published in 1905. The story tells of a young husband and wife and how they deal with the challenge of buying secret Christmas gifts for each other with very little money. As a sentimental sto... Science Fiction
Short Stories
Fascinating
The stories in "Whirligigs" are known for their wit, humor, and unexpected plot twists. O. Henry was renowned for his clever and ironic endings, and this collection showcases his storytelling prowess. Love
Sacrifice
Short Stories
O. Henry wrote over 600 short stories. Naturally I have my personal top 20 stories that just seem to stand out because of their form, writing style and ability to convey real personalities in a very few words. From these 20 I've chosen five that seem...