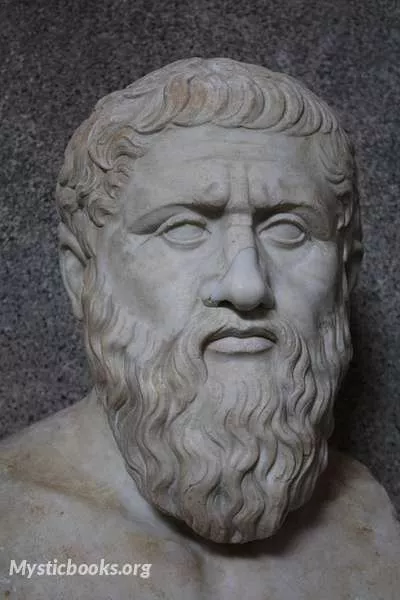 Timeline
Lifetime: 428

BCE

- 348

BCE
Passed: ≈ 2370 years ago
Title
Athenian Philosopher
Country/Nationality
Greece
Wikipedia
Plato
Plato ( Classical Attic; 428/427 or 424/423 – 348/347 BC)) was an Athenian philosopher during the Classical period in Ancient Greece, founder of the Platonist school of thought and the Academy, the first institution of higher learning in the Western world.
He is widely considered the pivotal figure in the history of Ancient Greek and Western philosophy, along with his teacher, Socrates, and his most famous student, Aristotle. Plato has also often been cited as one of the founders of Western religion and spirituality. The so-called Neo-Platonism of philosophers like Plotinus and Porphyry greatly influenced Christianity through Church Fathers such as Augustine. Alfred North Whitehead once noted: "the safest general characterization of the European philosophical tradition is that it consists of a series of footnotes to Plato.
Plato was the innovator of the written dialogue and dialectic forms in philosophy. Plato is also considered the founder of Western political philosophy. His most famous contribution is the theory of Forms known by pure reason, in which Plato presents a solution to the problem of universals known as Platonism (also ambiguously called either Platonic realism or Platonic idealism). He is also the namesake of Platonic love and the Platonic solids.
His own most decisive philosophical influences are usually thought to have been along with Socrates, the pre-Socratics Pythagoras, Heraclitus and Parmenides, although few of his predecessors' works remain extant and much of what we know about these figures today derives from Plato himself. Unlike the work of nearly all of his contemporaries, Plato's entire body of work is believed to have survived intact for over 2,400 years. Although their popularity has fluctuated over the years, Plato's works have never been without readers since the time they were written.
Due to a lack of surviving accounts, little is known about Plato's early life and education. Plato belonged to an aristocratic and influential family. According to a disputed tradition, reported by doxographer Diogenes Laërtius, Plato's father Ariston traced his descent from the king of Athens, Codrus, and the king of Messenia, Melanthus. According to the ancient Hellenic tradition, Codrus was said to have been descended from the mythological deity Poseidon.
The fact that the philosopher in his maturity called himself Platon is indisputable, but the origin of this name remains mysterious. Platon is a nickname from the adjective platýs (πλατύς) 'broad'. Although Platon was a fairly common name (31 instances are known from Athens alone), the name does not occur in Plato's known family line.
Ancient sources describe him as a bright though modest boy who excelled in his studies. Apuleius informs us that Speusippus praised Plato's quickness of mind and modesty as a boy, and the "first fruits of his youth infused with hard work and love of study".
Plato died at the age of 81 on the same day he was born. The Suda indicates that he lived to 82 years, while Neanthes claims an age of 84. A variety of sources have given accounts of his death. One story, based on a mutilated manuscript, suggests Plato died in his bed, whilst a young Thracian girl played the flute to him. Another tradition suggests Plato died at a wedding feast. The account is based on Diogenes Laërtius's reference to an account by Hermippus, a third-century Alexandrian. According to Tertullian, Plato simply died in his sleep.
Plato owned an estate at Iphistiadae, which by will he left to a certain youth named Adeimantus, presumably a younger relative, as Plato had an elder brother or uncle by this name.