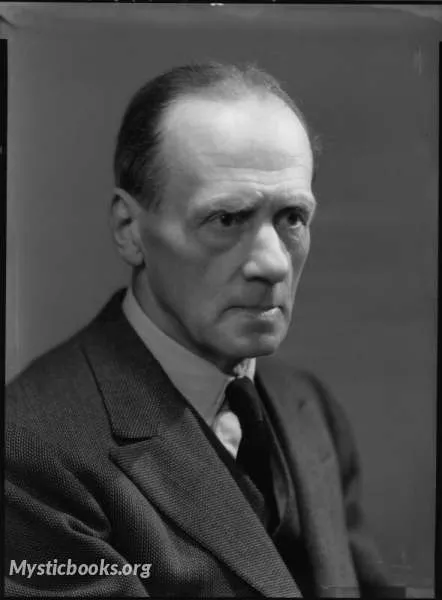 Timeline
Lifetime: 1875 - 1950 Passed: ≈ 73 years ago
Title
Novelist
Country/Nationality
Italy, English
Wikipedia
Rafael Sabatini
Rafael Sabatini (29 April 1875 – 13 February 1950) was an Italian-English writer of romance and adventure novels.
He is best known for his worldwide bestsellers: The Sea Hawk (1915), Scaramouche (1921), Captain Blood (a.k.a. The Odyssey of Captain Blood) (1922), and Bellarion the Fortunate (1926).
In all, Sabatini produced 34 novels, eight short story collections, six non-fiction books, numerous uncollected short stories, and several plays.
Rafael Sabatini was born in Iesi, Italy, to an English mother, Anna Trafford, and Italian father, Vincenzo Sabatini. His parents were opera singers who then became teachers.
At a young age, Sabatini was exposed to many languages, living with his grandfather in England, attending school in Portugal, and, as a teenager, in Switzerland. By the time he was 17, when he returned to England to live permanently, he had become proficient in five languages. He quickly added a sixth language – English – to his linguistic collection. He consciously chose to write in his adopted language, because, he said, "all the best stories are written in English".
After a brief stint in the business world, Sabatini went to work as a writer. He wrote short stories in the 1890s, and his first novel came out in 1902. In 1905, he married Ruth Goad Dixon, the daughter of a Liverpool merchant. It took Sabatini roughly a quarter of a century of hard work before he attained success with Scaramouche in 1921. The novel, and historical romance set during the French Revolution, became an international bestseller. It was followed by the equally successful Captain Blood (1922). All of his earlier books were rushed into reprints, the most popular of which was The Sea Hawk (1915). Sabatini was a prolific writer; he produced a new book approximately every year and maintained a great deal of popularity with the reading public through the decades that followed.
Several of his novels were adapted into films during the silent era, and the first three of these books were made into notable films in the sound era: The Sea Hawk in 1940, Scaramouche in 1952, and Captain Blood in 1935. His third novel Bardelys the Magnificent was made into a famous 1926 "lost" film of the same title, directed by King Vidor, starring John Gilbert, and long viewable only in a fragment excerpted in Vidor's silent comedy Show People (1928). A few intact reels have recently been discovered in Europe. The fully restored version premièred on TCM on 11 January 2010.
Two silent adaptations of Sabatini novels which do survive intact are Rex Ingram's Scaramouche (1923) starring Ramón Novarro, and The Sea Hawk (1924) directed by Frank Lloyd and starring Milton Sills. The 1940 film The Sea Hawk, with Errol Flynn, is not a remake but a wholly new story which just used the title. A silent version of Captain Blood (1924), starring J. Warren Kerrigan, is partly lost, surviving only in an incomplete copy in the Library of Congress. The Black Swan (1942) was filmed starring Tyrone Power and Maureen O'Hara.
Sabatini's only son, Rafael-Angelo (nicknamed Binkie), was killed in a car crash on 1 April 1927. In 1931, Sabatini and his wife Ruth divorced. Later that year he moved from London to Clifford, Herefordshire, near Hay-on-Wye. In 1935, he married the sculptor Christine Dixon (née Wood), his former sister-in-law. They suffered further tragedy when Christine's son, Lancelot Steele Dixon, was killed in a flying accident on the day he received his RAF wings in 1940; he flew his aeroplane over his family's house, but the plane went out of control and crashed in flames right before the observers' eyes.
By the 1940s, illness forced Sabatini to slow his prolific method of composition, though he did write several works during that time.
Sabatini died in Switzerland 13 February 1950. He was buried in Adelboden, Switzerland. On his headstone his wife had written, "He was born with a gift of laughter and a sense that the world was mad", the first line of Scaramouche.