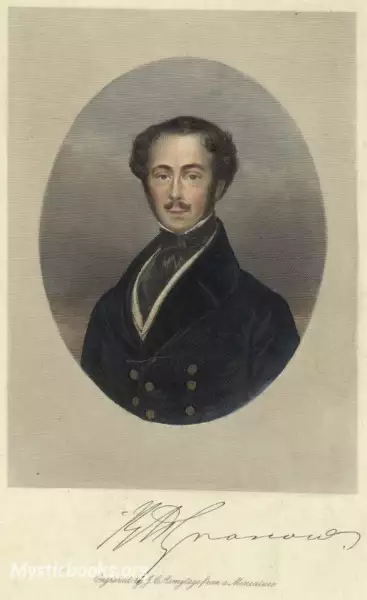 Timeline
Lifetime: 1794 - 1865 Passed: ≈ 157 years ago
Title
Parliamentarian , Writer
Country/Nationality
United States
Wikipedia
Rees Howell Gronow
Rees Howell Gronow "Captain Gronow", was a Welsh Grenadier Guards officer, an unsuccessful parliamentarian, a dandy and a writer of celebrated reminiscences.
He was the eldest son of William Gronow of Court Herbert, Neath, Glamorganshire, who died in 1830, by Anne, only daughter of Rees Howell of Gwrrhyd. He was born on 7 May 1794, and was educated at Eton, where he was intimate with Shelley.
At the 1831 general election, Howell was put forward as a pro-Reform government candidate for Great Grimsby. Gronow was narrowly defeated, with 187 votes against the 192 for John Villiers Shelley and 200 for George Harris, the two victorious Tories. At the subsequent 1832 general election, he was elected for Stafford. His victory was the result of extensive bribery, and a parliamentary investigation in June–July 1833 recommended that the corruption was so "open, general, and systematic" that the constituency should be completely disenfranchised. The bill did not pass the House of Lords, however, with the effect that Gronow remained a member of Parliament until it was dissolved in December 1834. In the 1835 general election, he was defeated by F. L. Holyoake Goodricke, and did not seek election again.
He was a remarkably handsome man, always faultlessly dressed, and was very popular in society. His portrait appeared in shop windows with those of Brummell, the Regent, Alvanley, Kangaroo Cook, and other worthies. With the exception of Captain Ross he was the best pistol shot of his day, and in early life took part in several duels. He married first, in 1825, an opera dancer, Antoinine, daughter of Monsieur Didier of Paris. By his second wife, Amelia Louisa Matilda Rouquet whom he married in 1858, aged 63, he had four children. According to the Morning Post, he left his widow and infant children "wholly unprovided for" at his death, aged 70 in Paris on 22 November 1865.
Books by Rees Howell Gronow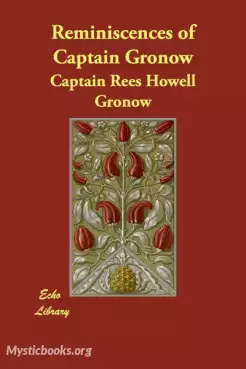 19th century
Battle
War
Warfare
Crimes
political
Modern
Horror
A collection of memoirs about the Peninsular War, the Battle of Waterloo, and society and personalities of Regency London and 19th century Paris, by a sometime Grenadier Guards officer, unsuccessful parliamentarian, and dandy. Gronow displays some so...