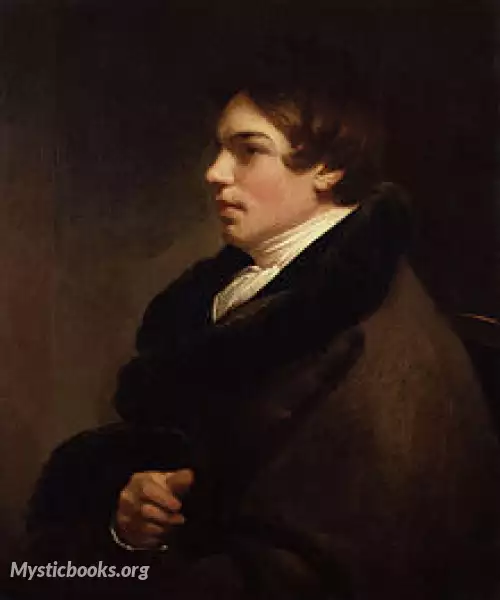 Robert C. Leslie
Painter
Country:

United Kingdom
Lifetime: 1794 - 1859 Passed: ≈ 163 years ago
Charles Robert Leslie was an English genre painter.
Leslie was born in London to American parents. When he was five years of age he returned with them to the United States, where they settled in Philadelphia. Leslie completed his education and afterwards became apprenticed to a bookseller. He was, however, mainly interested in painting and drama, and when George Frederick Cooke visited the city he executed a portrait of the actor from recollection of him on the stage, which was considered a work of such promise that a fund was raised to enable the young artist to study in Europe.
He left for London in 1811, bearing introductions which procured for him the friendship of West, Beechey, Allston, Coleridge and Washington Irving, being admitted as a student of the Royal Academy, where he carried off two silver medals. At first, influenced by West and Fuseli, he essayed high art, and his earliest important subject depicted Saul and the Witch of Endor; but he soon discovered his true aptitude and became a painter of cabinet-pictures, dealing, not like those of David Wilkie, with the contemporary life that surrounded him, but with scenes from the great masters of fiction, from Shakespeare and Cervantes, Addison and Molière, Swift, Sterne, Fielding and Smollett.
In 1821, Leslie was elected an Associate of the Royal Academy, and five years later full Royal Academician. In 1827 he was elected into the National Academy of Design as an Honorary Academician. In 1833, he left for America to become teacher of drawing in the military academy at West Point, but the post proved an irksome one, and in some six months he returned to England. He was elected as a member to the American Philosophical Society in 1837. He died 5 May 1859 and is buried in Kensal Green Cemetery.
Leslie was the brother of American author Eliza Leslie and United States Army soldier Thomas Jefferson Leslie. In April 1825 he married Harriet Honor Stone with whom he had six children. Their second son Sir Bradford Leslie was a noted bridge builder, and their youngest son, George Dunlop Leslie RA a notable artist. He is buried in Kensal Green Cemetery.
Wikipedia

More info about author