 Timeline
Lifetime: 1922 - 2009 Passed: ≈ 13 years ago
Title
Author
Country/Nationality
United States
Robert Emmett McDowell
Robert Emmett McDowell (1922-2009) was a prominent American author and educator who made significant contributions to the fields of English and creative writing. He was born on July 26, 1922, in Beloit, Wisconsin, and grew up in Nebraska, where he attended the University of Nebraska-Lincoln, earning a degree in English in 1943. He went on to earn a master's degree in creative writing from the University of Iowa, where he studied with renowned poets Robert Lowell and John Berryman.
McDowell was a prolific author, with over a dozen books to his name. He is perhaps best known for his collections of short stories, which include "The World Next Door" (1957), "My Father's Guitar and Other Imaginary Things" (1968), and "The Last Fine Time" (1983). His stories are notable for their vivid characters, evocative settings, and exploration of themes such as family, memory, and the passage of time.
In addition to his fiction, McDowell was also an accomplished poet, essayist, and editor. He edited several anthologies of contemporary American poetry, including "Contemporary American Poetry" (1962) and "New American Poets of the 80s" (1984), and he wrote numerous critical essays and reviews for literary journals and magazines.
McDowell was a committed teacher and mentor, spending much of his career as a professor of English and creative writing at various universities, including the University of Connecticut and Columbia University. He was known for his supportive and nurturing approach to teaching, and many of his students went on to become successful writers in their own right.
McDowell's philosophy as a writer was rooted in the belief that literature has the power to capture and convey the complexity and richness of human experience. He saw his work as a way of exploring and understanding the world around him, and of helping others to do the same. As he once wrote, "Literature is the way we tell ourselves and each other who we are, what we are, and where we are going."
Robert Emmett McDowell passed away on December 3, 2009, at the age of 87. He is remembered as a gifted and passionate writer and teacher, whose work continues to inspire and captivate readers to this day. His books remain popular among fans of contemporary American fiction, and his contributions to the fields of English and creative writing have been recognized with numerous awards and honors.
One interesting fact about McDowell is that he was not always a writer. In fact, before he began his writing career, he worked as a radio announcer and a public relations executive. It was not until he was in his thirties that he decided to pursue his passion for writing and enrolled in the creative writing program at the University of Iowa. This decision proved to be a wise one, as it set him on the path to becoming one of the most respected and beloved writers of his generation.
Books by Robert Emmett McDowell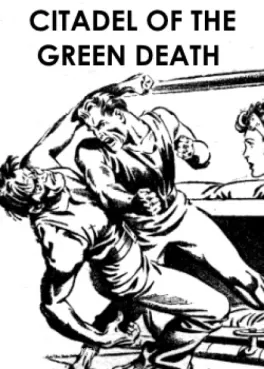 Death
Explore
Planets
Journey
Discovery
Technology
Imagination
It tells the story of a team of scientists who are sent on a mission to explore the planet Alpha Centauri. Upon their arrival, they discover a strange and ominous citadel that seems to be the source of a lethal green mist that is killing off the plan...