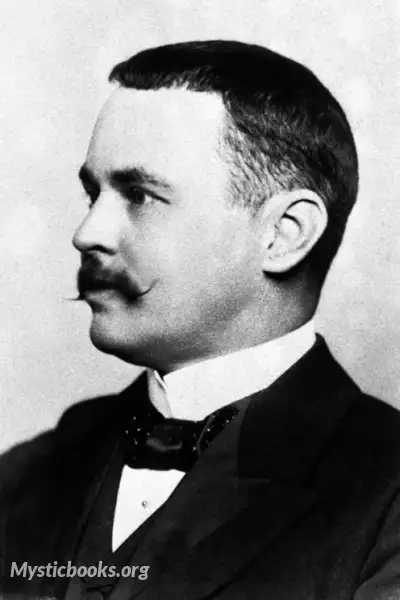 Ronald Ross
Doctor
Country:

British
Lifetime: 1857 - 1932 Passed: ≈ 90 years ago
Sir Ronald Ross was a British medical doctor who received the Nobel Prize for Physiology or Medicine in 1902 for his work on the transmission of malaria, becoming the first British Nobel laureate, and the first born outside Europe. His discovery of the malarial parasite in the gastrointestinal tract of a mosquito in 1897 proved that malaria was transmitted by mosquitoes, and laid the foundation for the method of combating the disease. He was a polymath, writing a number of poems, published several novels, and composed songs. He was also an amateur artist and natural mathematician. He worked in the Indian Medical Service for 25 years. It was during his service that he made the groundbreaking medical discovery. After resigning from his service in India, he joined the faculty of Liverpool School of Tropical Medicine, and continued as Professor and Chairman of Tropical Medicine of the institute for 10 years. In 1926 he became Director-in-Chief of the Ross Institute and Hospital for Tropical Diseases, which was established in honour of his works. He remained there until his death.
Ross was born in Almora, then in the North-Western Provinces of Company-ruled India, north west of Nepal. He was the eldest of ten children of Sir Campbell Claye Grant Ross, a general in the British Indian Army, and Matilda Charlotte Elderton. At age eight, he was sent to England to live with his aunt and uncle on the Isle of Wight. He attended Primary schools at Ryde, and for secondary education he was sent to a boarding school at Springhill, near Southampton, in 1869. From his early childhood, he developed a passion for poetry, music, literature and mathematics. At fourteen years of age he won a prize for mathematics, a book titled Orbs of Heaven which sparked his interest in mathematics. In 1873, at sixteen, he secured first position in the Oxford and Cambridge local examination in drawing. Although he wanted to become a writer, his father arranged enrollment at St Bartholomew's Hospital Medical College in London, in 1874. Not fully committed, he spent most of his time composing music, and writing poems and plays. He left in 1880. In 1879 he had passed the examinations for the Royal College of Surgeons of England, and he worked as a ship's surgeon on a transatlantic steamship while studying for the licenciate of the Society of Apothecaries. He qualified on second attempt in 1881, and after a four-month training at Army Medical School, was appointed a surgeon in the Indian Medical Service on 2 April 1881, assigned to the Madras Presidency. Between June 1888 and May 1889 he took study leave to obtain the Diploma in Public Health from the Royal College of Physicians and Royal College of Surgeons, and took a course in bacteriology under Professor E. E. Klein.
Ronald Ross was noted to be eccentric and egocentric, described as an "impulsive man". His professional life appeared to be in constant feud with his students, colleagues and fellow scientists. His personal vendetta with G.B. Grassi became a legendary tale in science. He was openly envious of his mentor Patrick Manson's affluence from private practices. This was largely due to his own ineptitude to compete with other physicians. His Memories of Sir Patrick Manson was a direct attempt to belittle Manson's influences on his works on malaria. He hardly had good ties with the administration of Liverpool School of Tropical Medicine, complaining of being underpaid. He resigned twice, and was eventually discharged without any pension.
Ross was frequently embittered by lack of government support for scientists in medical research. In 1928 he advertised his papers for sale in Science Progress, with a statement that the money was for financial support of his wife and family. Lady Houston bought them for £2000, and offered them to the British Museum, which turned her down for various reasons. The papers are now preserved by the London School of Hygiene and Tropical Medicine and the Royal College of Physicians and Surgeons of Glasgow.
In 1889 Ross married Rosa Bessie Bloxam . They had two daughters, Dorothy and Sylvia , and two sons, Ronald Campbell and Charles Claye . His wife died in 1931. Ronald and Sylvia pre-deceased him too: Ronald was killed at the Battle of Le Cateau on 26 August 1914. Ross died at the hospital of his namesake after a long illness and asthma attack. He was buried at the nearby Putney Vale Cemetery, next to his wife.
Wikipedia

More info about author