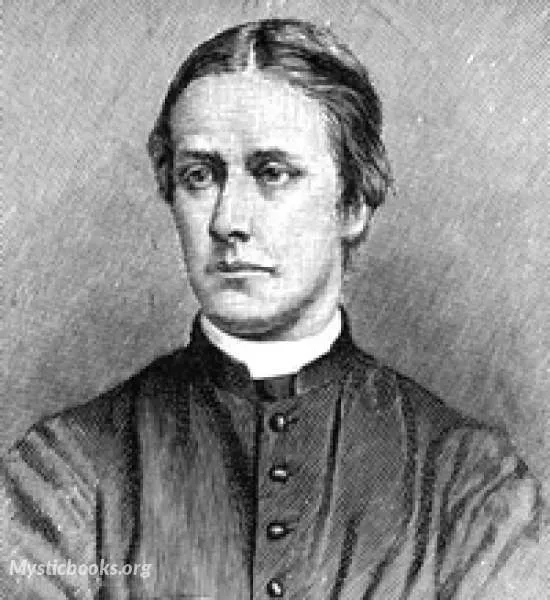 Sabine Baring-Gould
Priest, Hagiographer, Antiquarian, Novelist
Country:

England
Lifetime: 1834 - 1924 Passed: ≈ 98 years ago
The Reverend Sabine Baring-Gould of Lew Trenchard in Devon, England, was an Anglican priest, hagiographer, antiquarian, novelist, folk song collector and eclectic scholar. His bibliography consists of more than 1,240 publications, though this list continues to grow. His family home, the manor house of Lew Trenchard, near Okehampton, Devon, has been preserved as he had it rebuilt and is now a hotel. He is remembered particularly as a writer of hymns, the best-known being "Onward, Christian Soldiers", "Sing Lullaby", and "Now the Day Is Over". He also translated the carol "Gabriel's Message" from the Basque language to English.
Sabine Baring-Gould was born in the parish of St Sidwell, Exeter, on 28 January 1834. He was the eldest son and heir of Edward Baring-Gould (1804–1872), lord of the manor of Lew Trenchard, a Justice of the Peace and Deputy Lieutenant of Devon, formerly a lieutenant in the Madras Light Cavalry (resigned 1830), by his first wife, Sophia Charlotte Bond, daughter of Admiral Francis Godolphin Bond, Royal Navy. Sabine's paternal grandfather was William Baring (died 1846), JP, DL, who in 1795 had assumed by royal licence the additional surname and arms of Gould, in accordance with the terms of his inheritance of the manor of Lew Trenchard from his mother Margaret Gould, daughter and eventual heiress in her issue of William Drake Gould (1719–1767) of Lew Trenchard. The Gould family was descended from a certain John Gold, a crusader present at the siege of Damietta in 1217 who for his valour was granted in 1220 by Ralph de Vallibus an estate at Seaborough in Somerset. Margaret Gould was the wife of Charles Baring (1742–1829) of Courtland in the parish of Exmouth, Devon, whose monument survives in Lympstone Church, 4th son of Johann Baring (1697–1748), of Larkbeare House, Exeter, a German immigrant apprenticed to an Exeter wool merchant, and younger brother of Sir Francis Baring, 1st Baronet (1740–1810), and John Baring (1730–1816) of Mount Radford, Exeter, which latter two established the London merchant house of John and Francis Baring Company, which eventually became Barings Bank.
Sabine was named after the family of his grandmother, Diana Amelia Sabine (died 1858), wife of William Baring-Gould (died 1846), daughter of Joseph Sabine of Tewin, Hertfordshire and sister of the Arctic explorer General Sir Edward Sabine.
Because the family spent much of his childhood travelling round Europe, most of his education was by private tutors. He only spent about two years in formal schooling, first at King's College School in London (then located in Somerset House) and then, for a few months, at King's School, Warwick (now Warwick School). Here his time was ended by a bronchial disease of the kind that was to plague him throughout his long life. His father considered his ill-health as a good reason for another European tour.
In 1852 he was admitted to Cambridge University, earning the degrees of Bachelor of Arts in 1857, then Master of Arts in 1860 from Clare College, Cambridge. In September 1853 he informed Nathaniel Woodard of his desire to be ordained. He taught for only ten days at one of Woodard's boys' boarding schools in Sussex, Lancing College, but then moved to another, Hurstpierpoint College, where he stayed from 1857 to 1864. While there he was responsible for several subjects, especially languages and science, and he also designed the ironwork of the bookcases in the boys' library, as well as painting the window jambs with scenes from the Canterbury Tales and The Faerie Queene.
Wikipedia

More info about author