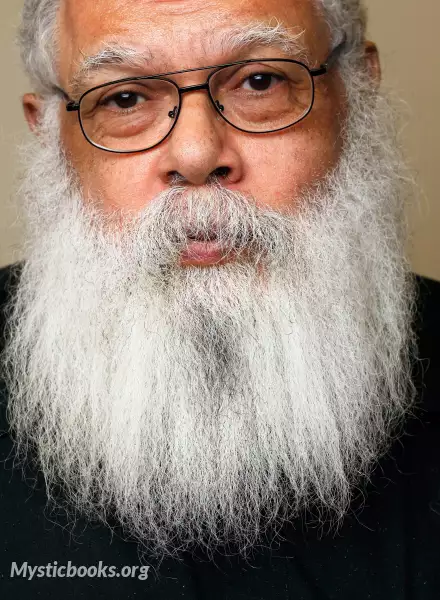 Timeline
Lifetime: 1942 -
Title
Author , Writer
Country/Nationality
United States
Wikipedia
Samuel R. Delaney
Samuel R. Delany nicknamed "Chip", is an American author and literary critic. His work includes fiction memoir, criticism and essays on science fiction, literature, sexuality, and society.
His fiction includes Babel-17, The Einstein Intersection Nova, Dhalgren, the Return to Nevèrÿon series, and Through the Valley of the Nest of Spiders. His nonfiction includes Times Square Red, Times Square Blue, About Writing, and eight books of essays. After winning four Nebula awards and two Hugo Awards over the course of his career, Delany was inducted by the Science Fiction and Fantasy Hall of Fame in 2002. From January 1975 until his retirement in May 2015, he was a professor of English, Comparative Literature, and/or Creative Writing at SUNY Buffalo, SUNY Albany, the University of Massachusetts Amherst, and Temple University. In 1997 he won the Kessler Award, and in 2010 he won the third J. Lloyd Eaton Lifetime Achievement Award in Science Fiction from the academic Eaton Science Fiction Conference at UCR Libraries. The Science Fiction Writers of America named him its 30th SFWA Grand Master in 2013, and in 2016, he was inducted into the New York State Writers Hall of Fame. Delany received the 2021 Anisfield-Wolf Lifetime Achievement Award.
Samuel Ray Delany, Jr. was born on April 1, 1942, and raised in Harlem. His mother, Margaret Carey Boyd Delany (1916–1995), was a clerk in the New York Public Library system. His father, Samuel Ray Delany Sr. (1906–1960), ran the Levy & Delany Funeral Home on 7th Avenue in Harlem, from 1938 until his death in 1960. Civil rights pioneers Sadie and Bessie Delany were his aunts. He used their adventures as the basis for Elsie and Corry in Atlantis: Model 1924, the opening novella in his semi-autobiographical collection Atlantis: Three Tales. His grandfather, Henry Beard Delany, was born as a slave, but became the first black bishop of the Episcopal Church. Other notable family members include Harlem Renaissance poet Clarissa Scott Delany and Hubert Thomas Delany, his aunt and uncle.
He published nine well-regarded science fiction novels between 1962 and 1968, as well as two prize-winning short stories. In 1966, with Hacker remaining in New York, Delany took a five-month trip to Europe, writing The Einstein Intersection while in France, England, Italy, Greece, and Turkey. These locales found their way into several pieces of his work at that time, including the novel Nova and the short stories "Aye, and Gomorrah" and "Dog in a Fisherman's Net".
Weeks after returning, Delany and Hacker began to live separately; Delany played and lived communally for five months on the Lower East Side with the Heavenly Breakfast, a folk-rock band, one of whose members, Bert Lee, was later a founding member of the Central Park Sheiks a memoir of his experiences with the band and communal life was eventually published as Heavenly Breakfast. After a very brief time together again, Hacker moved to San Francisco and then England. Delany published his first eight novels with Ace Books from 1962 to 1967, culminating in Babel-17 and The Einstein Intersection which were consecutively recognized as the year's best novel by the Science Fiction Writers of America (Nebula Awards). Calling him a genius and poet, Algis Budrys listed Delany with J. G. Ballard, Brian W. Aldiss, and Roger Zelazny as "an earthshaking new kind" of writer, and Judith Merril labeling him "TNT (The New Thing)".
Recurring themes in Delany's work include mythology, memory, language, sexuality, and perception. Class, position in society, and the ability to move from one social stratum to another are motifs that were touched on in his earlier work and became more significant in both his later fiction and non-fiction. Many of Delany's later works have bodies of water (mostly oceans and rivers) as a common theme, as mentioned by Delany in The Polymath. Though not a theme, coffee, more than any other beverage, is mentioned significantly and often in many of Delany's fictions.
Books by Samuel R. Delaney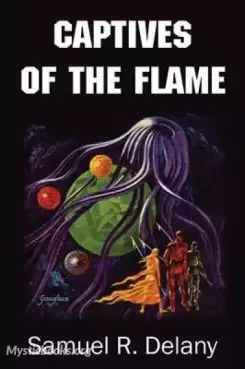 Fiction
Dystopian
Science Fiction
War
Dystopia
Totalitarianism
Royalty
Holocaust
Chip Delany's 2nd novel - the first is The Jewels of Aptor (1962) -- published by Ace Books in 1963. Set in the 35th Century, the survivors of a nuclear war live on the coastline and an island in a kingdom ruled by a royal family in disrepair. A youn...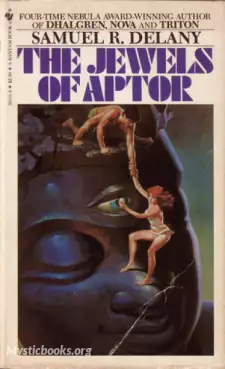 Young
Mystery
Fantastique
Civilization
Journey
Dark
Science
Middle Ages
God
The Jewels of Aptor is a science fantasy novel by Samuel R. Delany, his first published novel. It first appeared in shortened form as an Ace Double F-173 together with Second Ending by James White. From the 1968 edition onwards, Delany's original te...