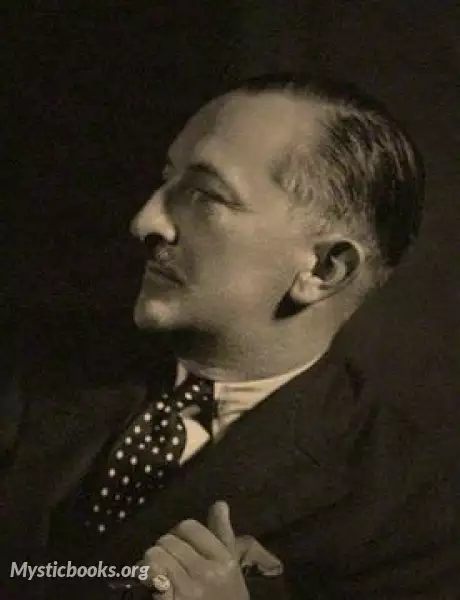 Sapper
Soldier, Author
Country:

British
Lifetime: 1888 - 1937 Passed: ≈ 85 years ago
Herman Cyril McNeile commonly known as Cyril McNeile and publishing under the name H. C. McNeile or the pseudonym Sapper, was a British soldier and author. Drawing on his experiences in the trenches during the First World War, he started writing short stories and getting them published in the Daily Mail. As serving officers in the British Army were not permitted to publish under their own names, he was given the pen name "Sapper" by Lord Northcliffe, the owner of the Daily Mail; the nickname was based on that of his corps, the Royal Engineers.
After the war McNeile left the army and continued writing, although he changed from war stories to thrillers. In 1920 he published Bulldog Drummond, whose eponymous hero became his best-known creation. The character was based on McNeile himself, on his friend Gerard Fairlie and on English gentlemen generally. McNeile wrote ten Bulldog Drummond novels, as well as three plays and a screenplay.
McNeile was born in Bodmin, Cornwall. He was the son of Malcolm McNeile, a captain in the Royal Navy who at the time was governor of the naval prison at Bodmin, and Christiana Mary (née Sloggett). The McNeile family had ancestral roots from both Belfast and Scotland, and counted a general in the British Indian Army among their members.
McNeile did not like either of his given names but preferred to be called Cyril, although he was always known by his friends as Mac. After attending a prep school in Eastbourne, he was further educated at Cheltenham College. On leaving the college, he joined the Royal Military Academy, Woolwich, from which he was commissioned into the Royal Engineers as a second lieutenant in July 1907. He underwent further training at the Royal School of Military Engineering before a short posting to Aldershot Garrison. He received promotion to lieutenant in June 1910 and was posted to Canterbury, serving three years with the 3rd Field Troop, until January 1914, when he was posted to Malta.
In 1914 McNeile was promoted to the rank of captain. He was still in Malta when the war broke out and was ordered to France in October 1914; he travelled via England and married Violet Evelyn Baird on 31 October 1914. Baird was the daughter of Lieutenant-Colonel Arthur Baird Douglas of the Cameron Highlanders.
In 1937 McNeile was working with Fairlie on the play Bulldog Drummond Hits Out when he was diagnosed with terminal throat cancer. He came to an agreement with Fairlie for the play to continue after his death and for Fairlie to continue writing the Drummond stories. McNeile died on 14 August 1937 at his home in West Chiltington, West Sussex. Although most sources identify throat cancer as the cause of death, Treadwell also suggests that it may have been lung cancer. It was "traceable to his war service", and attributed to a gas attack. His funeral, with full military honours, was conducted at Woking crematorium. At his death his estate was valued at over £26,000.
Bulldog Drummond Hits Out was finished by Fairlie and had a short tour of Brighton, Birmingham, Manchester and Edinburgh, before opening in London at the Savoy Theatre on 21 December 1937. The story was later turned into a novel by Fairlie, with the title Bulldog Drummond on Dartmoor. Fairlie continued to write Drummond novels, seven in total. When the Second World War broke out, Fairlie put Bulldog Drummond firmly in the anti-fascist camp, fighting for Britain.
Drummond, McNeile's chief literary legacy, became a model for other literary heroes created in the 1940s and '50s. W. E. Johns used McNeile's work as a model for his character Biggles, while Ian Fleming admitted that James Bond was "Sapper from the waist up and Mickey Spillane below". Sydney Horler's popular character "Tiger" Standish was also modelled on Drummond.
Wikipedia

More info about author