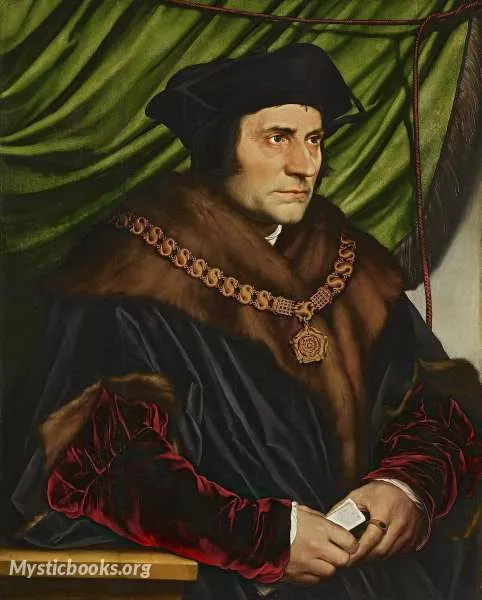 Timeline
Lifetime: 1478 - 1535 Passed: ≈ 487 years ago
Title
English Lawyer, Judge, Social Philosopher, Author, Statesman, Renaissance Humanist
Country/Nationality
England
Wikipedia
Sir Thomas More
Sir Thomas More , venerated in the Catholic Church as Saint Thomas More, was an English lawyer, judge, social philosopher, author, statesman, and noted Renaissance humanist. He also served Henry VIII as Lord High Chancellor of England from October 1529 to May 1532. He wrote Utopia, published in 1516, which describes the political system of an imaginary island state.
More opposed the Protestant Reformation, directing polemics against the theology of Martin Luther, Huldrych Zwingli, John Calvin and William Tyndale. More also opposed Henry VIII's separation from the Catholic Church, refusing to acknowledge Henry as supreme head of the Church of England and the annulment of his marriage to Catherine of Aragon. After refusing to take the Oath of Supremacy, he was convicted of treason and executed. On his execution, he was reported to have said: "I die the King's good servant, and God's first".
Pope Pius XI canonised More in 1935 as a martyr. Pope John Paul II in 2000 declared him the patron saint of statesmen and politicians.
Books by Sir Thomas More Philosophy
Political Science
Utopia (Libellus vere aureus, nec minus salutaris quam festivus, de optimo rei publicae statu deque nova insula Utopia, "A little, true book, not less beneficial than enjoyable, about how things should be in a state and about the new island Utopia")...