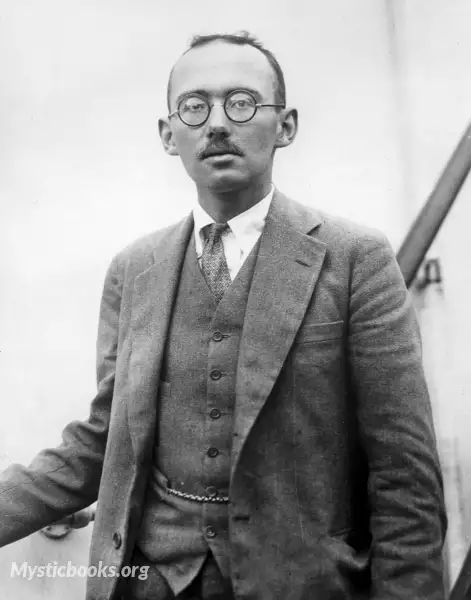 Timeline
Lifetime: 1898 - 1943 Passed: ≈ 80 years ago
Title
Writer
Country/Nationality
United States
Wikipedia
Stephen Vincent Benet
Stephen Vincent Benét was an American poet, short story writer, and novelist. He is best known for his book-length narrative poem of the American Civil War, John Brown's Body (1928), for which he received the Pulitzer Prize for Poetry, and for the short stories "The Devil and Daniel Webster" (1936) and "By the Waters of Babylon" (1937). In 2009, The Library of America selected his story "The King of the Cats" (1929) for inclusion in its two-century retrospective of American Fantastic Tales edited by Peter Straub.
Benét was born in Fountain Hill, Pennsylvania to James Walker Benét, a colonel in the United States Army. His grandfather and namesake led the Army Ordnance Corps from 1874 to 1891 as a brigadier general and served in the Civil War. His paternal uncle Laurence Vincent Benét was an ensign in the United States Navy during the Spanish–American War and later manufactured the French-Hotchkiss machine gun.
At around the age of ten, Benét was sent to the Hitchcock Military Academy. He graduated from Summerville Academy in Augusta, Georgia and from Yale University, where he was "the power behind the Yale Lit", according to Thornton Wilder, a fellow member of the Elizabethan Club. He also edited and contributed light verse to the campus humor magazine The Yale Record.[4] His first book was published when he was aged 17 and he was awarded an M.A. in English upon submission of his third volume of poetry in lieu of a thesis. He was also a part-time contributor to Time magazine in its early years.
Benét helped solidify the place of the Yale Series of Younger Poets Competition and the Yale University Press during his decade-long judgeship of the competition. He published the first volumes of James Agee, Muriel Rukeyser, Jeremy Ingalls, and Margaret Walker. He was elected a Member of the American Academy of Arts and Letters in 1929, and Fellow of the American Academy of Arts and Sciences in 1931.
Benét died of a heart attack in New York City on March 13, 1943 at age 44. He was buried in Evergreen Cemetery in Stonington, Connecticut, where he had owned the historic Amos Palmer House. On April 17, 1943, NBC broadcast a special tribute to his life and works which included a performance by Helen Hayes. He was awarded a posthumous Pulitzer Prize in 1944 for Western Star, an unfinished narrative poem on the settling of the United States.
Benét adapted the Roman myth of the rape of the Sabine Women into the story "The Sobbin' Women". That story was adapted as the musical film Seven Brides for Seven Brothers (1954), then as a stage musical (1978) and then TV series (1982). His play John Brown's Body was staged on Broadway in 1953 in a three-person dramatic reading featuring Tyrone Power, Judith Anderson, and Raymond Massey, directed by Charles Laughton. The book was included in Life magazine's list of the 100 outstanding books of 1924–44.
Dee Brown's Bury My Heart at Wounded Knee takes its title from the final phrase of Benét's poem "American Names". The full quotation appears at the beginning of Brown's book:
I shall not be there
I shall rise and pass
Bury my heart at Wounded Knee.
Books by Stephen Vincent Benet It was a line of Benet's poetry that gave the title to Dee Brown's famous history of the destruction of Native American tribes by the United States: Bury My Heart at Wounded Knee.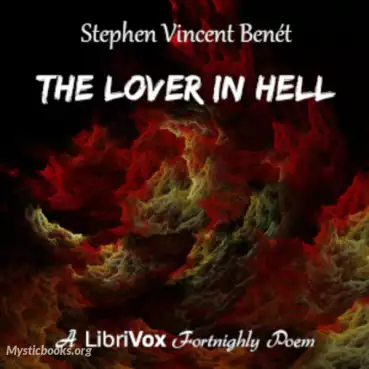 Love
Young
Adventure
Poems
Hell
Prose
Our Fortnightly Hallowe'en offering is taken from Young Adventure: A Book of Poems by Stephen Vincent Benét, an American Poet and short-story writer.