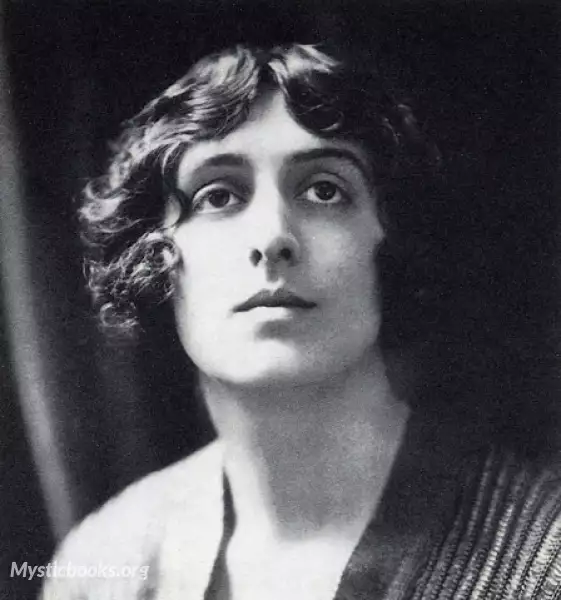 Vita sackville-west
Novelist , Poet
Country:

United Kingdom
Lifetime: 1892 - 1962 Passed: ≈ 60 years ago
Victoria Mary Sackville-West, Lady Nicolson usually known as Vita Sackville-West, was an English author and garden designer.
She was a successful novelist, poet, and journalist, as well as a prolific letter writer and diarist. She published more than a dozen collections of poetry during her lifetime and 13 novels. She was twice awarded the Hawthornden Prize for Imaginative Literature: in 1927 for her pastoral epic, The Land, and in 1933 for her Collected Poems. She was the inspiration for the protagonist of Orlando: A Biography, by her famous friend and lover, Virginia Woolf.
Vita was initially taught at home by governesses and later attended Helen Wolff's school for girls, an exclusive day school in Mayfair, where she met first loves Violet Keppel and Rosamund Grosvenor. She didn't befriend local children and found it hard to make friends at school. Her biographers characterise her childhood as one filled by loneliness and isolation. She wrote prolifically at Knole, penning eight full-length (unpublished) novels between 1906 and 1910, ballads, and many plays, some in French. Her lack of formal education led to later shyness with her peers, such as those in the Bloomsbury Group. She felt herself to be sluggish of mind and she was never at the intellectual heart of her social group.
Vita debuted in 1910, shortly after the death of Edward VII. She was wooed by Orazio Pucci, son of a distinguished Florentine family; by Lord Granby (later 9th Duke of Rutland); and by Lord Lascelles (later 6th Earl of Harewood), among others. In 1924 she had a passionate affair with historian Geoffrey Scott. Scott's marriage collapsed shortly thereafter, as was often the fallout with Vita's affairs, all with women after this point (as most of them had been beforehand).
Vita Sackville-West in 1913
Vita fell in love with Rosamund Grosvenor (1888–1944), who was four years her senior. In her journal, Vita wrote "Oh, I dare say I realized vaguely that I had no business to sleep with Rosamund, and I should certainly never have allowed anyone to find it out," but she saw no real conflict.   Lady Sackville, Vita's mother, invited Rosamund to visit the family at their villa in Monte Carlo (1910). Rosamund also stayed with Vita at Knole House, at Murray Scott's pied-à-terre on the Rue Laffitte in Paris, and at Sluie, Scott's shooting lodge in the Scottish Highlands, near Banchory. Their secret relationship ended in 1913 when Vita married.
Vita was more deeply involved with Violet Keppel, daughter of the Hon. George Keppel and his wife, Alice Keppel. The sexual relationship began when they were both in their teens and strongly influenced them for years. Both later married and became writers.
Vita's apparently Roma lineage introduced a passion for "gypsy" ways, a culture she perceived to be hot-blooded, heart-led, dark and romantic. It informed the stormy nature of many of Vita's later love affairs and was a strong theme in her writing. She visited Roma camps and felt herself to be at one with them.
Wikipedia

More info about author