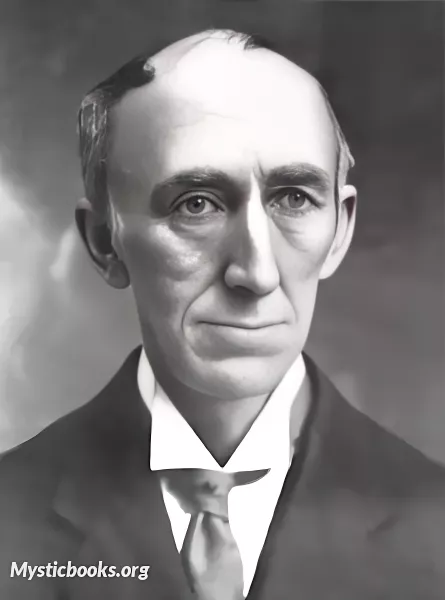 Timeline
Lifetime: 1860 - 1911 Passed: ≈ 112 years ago
Title
Writer, Spiritual Teacher
Country/Nationality
United States
Wikipedia
Wallace D. Wattles
Wallace D. Wattles was an American New Thought writer and spiritual teacher who is best known for his book The Science of Getting Rich. Born in Illinois in 1860, Wattles spent much of his life studying and writing about spirituality and personal development.
Wallace D. Wattles was born in 1860 in the United States. His upbringing was modest, and he received minimal formal education. According to the 1880 US Federal Census, Wattles resided with his parents on a farm in Nunda Township, McHenry County, Illinois, working as a farm laborer. His parents, described as hardworking individuals, were listed as being born in New York, while Wattles himself was born in Illinois. Despite his humble beginnings, Wattles exhibited a deep yearning for knowledge and a desire to transcend his circumstances.
Wattles' principles of life and money centered on the power of positive thinking and the use of visualization and other mental techniques to achieve financial success. He believed that individuals could attract wealth and prosperity into their lives by focusing their thoughts and energies on the things they wanted to achieve. This belief is similar to the concept of the "law of attraction," which holds that like attracts like and that individuals can attract positive or negative experiences into their lives based on their thoughts and beliefs.
His book The Science of Getting Rich, which has sold millions of copies and remains popular today. In this book, he outlines his principles for achieving financial success and argues that individuals can create the life they want by focusing their thoughts and actions on their goals.
Impact and Legacy of Wallace D. Wattles
Wallace D. Wattles' teachings continue to inspire countless individuals in their pursuit of personal and professional success. His emphasis on the power of the mind, visualization, and gratitude laid the groundwork for future self-help and personal development movements. Many of his principles align with contemporary concepts such as the Law of Attraction and positive psychology.
Wattles' influence extended beyond his written works. His advocacy for personal development and his own remarkable transformation from adversity to success served as a beacon of hope for those striving for a better life. Wattles' untimely death at the age of 51 left a void in the New Thought community, but his contributions continue to resonate to this day.
Wallace D. Wattles' Death
Wattles' personal life is not well documented, and little is known about his relationships or personal circumstances. He died in 1911 at the age of 51. It is not clear what the cause of Wallace Wattles' death was. According to some sources, on February 7, 1911, Wallace D. Wattles passed away in Ruskin, Tennessee, at the age of 51. His daughter, Florence Wattles, regarded his death as untimely. Following his passing, his body was brought back to Elwood, Indiana, where he was laid to rest. The community showed its respect by closing businesses for two hours during his funeral in the afternoon. Unfortunately, the exact circumstances and cause of his death remain undisclosed in the available information. It is possible that the cause of his death is not widely known or has been lost to history.Despite the brevity of his writing career, Wattles's ideas and teachings have had a lasting influence on the self-help and personal development movement, and he is remembered as an important figure in the history of these fields.
Books by Wallace D. Wattles Self Help
New Thought
Self Esteem
The Science of Being Great is the second book of Wattles' triology. In this volume he argues that the power of thought and positive self-esteem is the only true measure of a person's greatness. Self Help
New Thought
Health
A book for those who want health, and who want a practical guide and handbook, not a philosophical treatise. Contents: the Principle of Health, Foundation of Faith, Life & its Organisms; What to Think; Faith; Use of the Will; Health from God. If you... The Science Of Getting Rich By Wallace D. Wattles has applications of Law of Attraction. As featured in the bestselling book The Secret, here is the landmark guide to wealth creation republished with the classic essay "How to Get What You Want." Wall...