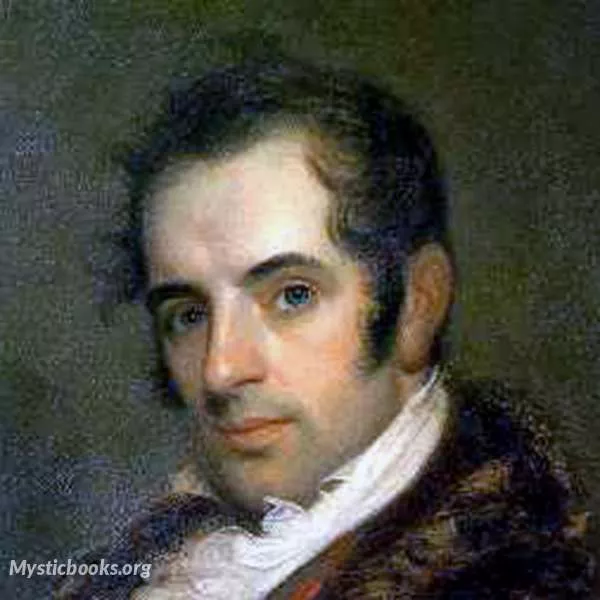 Timeline
Lifetime: 1783 - 1859 Passed: ≈ 164 years ago
Title
Short Story Writer, Essayist, Biographer, Magazine Editor, Diplomat
Country/Nationality
United States
Wikipedia
Washington Irving
Irving is largely credited as the first American Man of Letters and the first to earn his living solely by his pen. Henry Wadsworth Longfellow acknowledged Irving's role in promoting American literature in December 1859: "We feel a just pride in his renown as an author, not forgetting that, to his other claims upon our gratitude, he adds also that of having been the first to win for our country an honourable name and position in the History of Letters".
Irving perfected the American short story and was the first American writer to set his stories firmly in the United States, even as he poached from German or Dutch folklore. He is also generally credited as one of the first to write in the vernacular and without an obligation to presenting morals or being didactic in his short stories, writing stories simply to entertain rather than to enlighten. He also encouraged many would-be writers. As George William Curtis noted, there "is not a young literary aspirant in the country, who, if he ever personally met Irving, did not hear from him the kindest words of sympathy, regard, and encouragement".
Washington Irving (April 3, 1783 – November 28, 1859) was an American short-story writer, essayist, biographer, historian, and diplomat of the early 19th century. He is best known for his short stories "Rip Van Winkle" (1819) and "The Legend of Sleepy Hollow" (1820), both of which appear in his collection The Sketch Book of Geoffrey Crayon, Gent. His historical works include biographies of Oliver Goldsmith, Muhammad and George Washington, as well as several histories of 15th-century Spain that deal with subjects such as Alhambra, Christopher Columbus and the Moors. Irving served as American ambassador to Spain in the 1840s.
Irving died of a heart attack in his bedroom at Sunnyside on November 28, 1859, age 76—only eight months after completing the final volume of his Washington biography. Legend has it that his last words were: "Well, I must arrange my pillows for another night. When will this end?" He was buried under a simple headstone at Sleepy Hollow cemetery on December 1, 1859. Irving and his grave were commemorated by Henry Wadsworth Longfellow in his 1876 poem "In The Churchyard at Tarrytown", which concludes with:
How sweet a life was his; how sweet a death!

Living, to wing with mirth the weary hours,

Or with romantic tales the heart to cheer;

Dying, to leave a memory like the breath

Of summers full of sunshine and of showers,

A grief and gladness in the atmosphere.
Books by Washington Irving