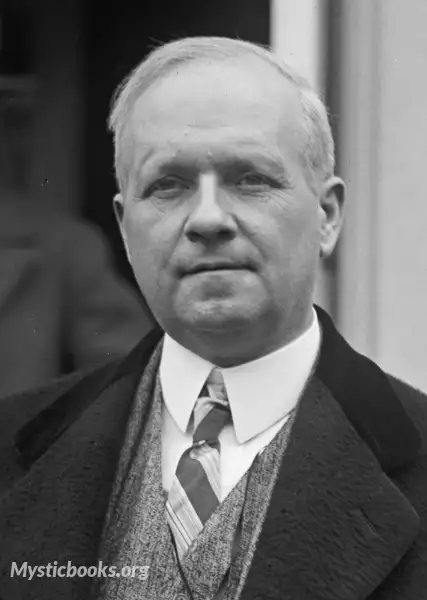 Wilbur D. Nesbit
Poet
Country:

United States
Lifetime: 1871 - 1927 Passed: ≈ 95 years ago
Wilbur Dick Nesbit also known by the pen name Josh Wink, was an American poet and humorist. He is most known for his poem, Your Flag and My Flag, which was popular during World War I. Throughout his career, he contributed his humor writing to many publications, including the Chicago Inter Ocean, Chicago Evening Post, Chicago Tribune, and Baltimore News-American.
Nesbit was born on September 16, 1871 in Xenia, Ohio to John Harvey and Isabel Nesbit. His father was an American Civil War veteran and worked as a court bailiff. Nesbit spent most of his early life in Cedarville, Ohio.
He associated with freemasonry for much of his life.
Nesbit died on August 20, 1927 in Iroquois Hospital after collapsing on Chicago streets.
Nesbit's first writings appeared in the Cedarville Herald. He started out as a printer before becoming a reporter, and moving to Anderson, Indiana in 1889. Here, Nesbit was an editor for the Anderson Times. He continued to move around to various cities, including Muncie, Indianapolis, and Baltimore. In Indianapolis, he worked in store advertising for a clothing merchant, and was on the ad staff for the Indianapolis Journal. During his time in Baltimore, Nesbit was a featured writer for the Baltimore News-American under the pen name, Josh Wink.
In 1902, Nesbit moved to Chicago.He wrote for the Chicago Tribune, where his column was titled, "A Line O' Type or Two." Besides writing for the Tribune, he was also on the staff for the Chicago Evening Post.
In Chicago, Nesbit worked at the Mahin Advertising Company. After some time, Nesbit, along with William H. Rankin and other associates, bought out the company. It was renamed William H. Rankin Company. Nesbit was Vice President of the company and the Director of the copy staff.
Nesbit collaborated with cartoonist Clare Briggs.
His most well-known work is the poem, Your Flag and My Flag. It appeared in the Baltimore American in 1902, and became popular during World War I. It was often recited in school classrooms.
Much of his work was published by Chicago publishers P. F. Volland Company and Frank K. Root & Co.
He was the commencement speaker at the 1923 commencement ceremony at Cedarville University.
Wikipedia

More info about author