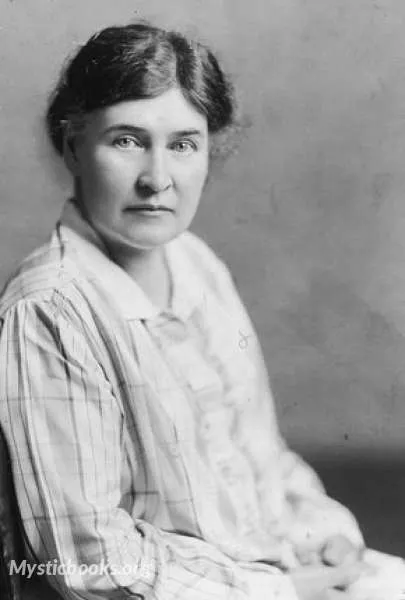 Timeline
Lifetime: 1873 - 1947 Passed: ≈ 76 years ago
Title
American Writer
Country/Nationality
United States
Wikipedia
Willa Cather
Willa Sibert Cather was an American writer known for her novels of life on the Great Plains, including O Pioneers!, The Song of the Lark, and My Ántonia. In 1923 she was awarded the Pulitzer Prize for One of Ours, a novel set during World War I.
Shortly after graduating from the University of Nebraska–Lincoln, Cather moved to Pittsburgh for ten years, supporting herself as a magazine editor and high school English teacher. At the age of 33, she moved again to New York City, her primary home for the rest of her life, though she also travelled widely and spent considerable time at her summer residence on Grand Manan Island, New Brunswick. She spent the last 39 years of her life with her domestic partner, Edith Lewis, before dying of a cerebral haemorrhage. She is buried alongside Lewis in Jaffrey, New Hampshire.
Cather achieved recognition as a novelist of the frontier and pioneer experience. She wrote of the spirit of those settlers moving into the western states, many of them European immigrants in the nineteenth century. Common themes in her work include nostalgia and exile. A sense of place is an important element in Cather's fiction: physical landscapes and domestic spaces are for Cather dynamic presences against which her characters struggle and find community.
Cather was born in 1873 on her maternal grandmother's farm in the Back Creek Valley near Winchester, Virginia. Her father was Charles Fectigue Cather. The Cather family originated in Wales, the name deriving from Cadair Idris, a Gwynedd mountain. Her mother was Mary Virginia Boak, a former school teacher. By the time Cather turned twelve months old, the family had moved to Willow Shade, a Greek Revival-style home on 130 acres given to them by her paternal grandparents.
In 1896, Cather was hired to write for a women's magazine, Home Monthly, moving in the process to Pittsburgh. There, she wrote journalistic pieces, short stories, and poetry. A year later, after the magazine was sold, she became a telegraph editor and critic for the Pittsburgh Leader and frequently contributed poetry and short fiction to The Library, another local publication. In Pittsburgh, she taught Latin, algebra, and English composition at Central High School for one year; she then taught English and Latin at Allegheny High School, where she came to head the English department.
Cather was diagnosed with breast cancer in December 1945 and had a mastectomy on January 14, 1946. Probably by early 1947, her cancer metastasized to her liver, becoming stage IV cancer. About a year later, on April 24, 1947, Cather died of a cerebral hemorrhage, at the age of 73, in her home at 570 Park Avenue in Manhattan. Following Cather's death, Edith Lewis destroyed the manuscript of Hard Punishments, according to Cather's instructions.