 Timeline
Lifetime: 1876 - 1963 Passed: ≈ 60 years ago
Title
Writer, Translator
Country/Nationality
British
Wikipedia
William Henry Samuel Jones
William Henry Samuel Jones was a British writer, translator, and academic. He was nicknamed Malaria Jones, because of his theory that malaria was instrumental in the downfall of the classical civilizations of Greece and Rome.
Jones was born and raised in Birmingham, and educated at Aston Grammar School and King Edward's School, Birmingham. He entered Selwyn College, Cambridge in 1894, graduating B.A. 1897, M.A. 1902, Litt.D. 1925. He taught Classics at The Perse School in Cambridge, and was appointed a Fellow of St Catharine's College, Cambridge in 1908, serving the college as Dean, Steward and Bursar, and President. He wrote two histories of the college, published in 1936 and 1951.
Books by William Henry Samuel Jones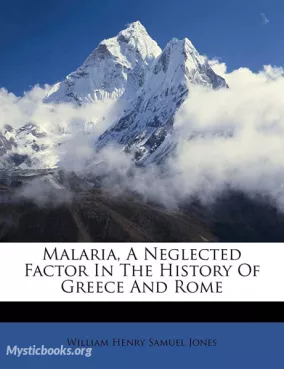 Evolution
Social Science
Ancient
Economy
Civilization
Culture
Anthropology
Antiquity
Medical
It remains a landmark study of the disease's historical and cultural significance. Jones' meticulous research offers a comprehensive understanding of the prevalence of malaria in ancient times, as well as its impact on society, politics, and the eco... Nationalism
Politics
Culture
Society
Antiquity
Medical
Life Sciences
It explores the impact of malaria on the ancient Greek world. Written in 1909, the book is a comprehensive study of the disease and its effects on Greek society, politics, and culture. The author, William Henry Samuel Jones, was a British historian...