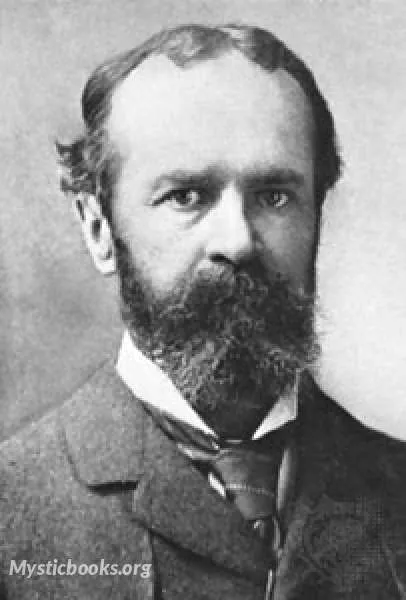 Timeline
Lifetime: 1842 - 1910 Passed: ≈ 113 years ago
Title
American Philosopher, Historian, Psychologist
Country/Nationality
United States
Wikipedia
William James
William James was an American philosopher, historian, and psychologist, and the first educator to offer a psychology course in the United States. James is considered to be a leading thinker of the late nineteenth century, one of the most influential philosophers of the United States, and the "Father of American psychology".
Born into a wealthy family, James was the son of the Swedenborgian theologian Henry James Sr. and the brother of both the prominent novelist Henry James and the diarist Alice James. James trained as a physician and taught anatomy at Harvard, but never practiced medicine. Instead he pursued his interests in psychology and then philosophy. James wrote widely on many topics, including epistemology, education, metaphysics, psychology, religion, and mysticism. Among his most influential books are The Principles of Psychology, a groundbreaking text in the field of psychology; Essays in Radical Empiricism, an important text in philosophy; and The Varieties of Religious Experience, an investigation of different forms of religious experience, including theories on mind-cure.
William James was born at the Astor House in New York City on January 11, 1842. In his early adulthood, James suffered from a variety of physical ailments, including those of the eyes, back, stomach, and skin. He was also tone deaf.
He took up medical studies at Harvard Medical School in 1864 (according to his brother Henry James, the author). He took a break in the spring of 1865 to join naturalist Louis Agassiz on a scientific expedition up the Amazon River, but aborted his trip after eight months, as he suffered bouts of severe seasickness and mild smallpox. His studies were interrupted once again due to illness in April 1867. He traveled to Germany in search of a cure and remained there until November 1868; at that time he was 26 years old. During this period, he began to publish; reviews of his works appeared in literary periodicals such as the North American Review.
James studied medicine, physiology, and biology, and began to teach in those subjects, but was drawn to the scientific study of the human mind at a time when psychology was constituting itself as a science. James's acquaintance with the work of figures like Hermann Helmholtz in Germany and Pierre Janet in France facilitated his introduction of courses in scientific psychology at Harvard University. He taught his first experimental psychology course at Harvard in the 1875–1876 academic year.
His students enjoyed his brilliance and his manner of teaching was free of personal arrogance. They remember him for his kindness and humble attitude. His respectful attitude towards them speaks well of his character.
William James wrote voluminously throughout his life. A non-exhaustive bibliography of his writings, compiled by John McDermott, is 47 pages long.
He gained widespread recognition with his monumental The Principles of Psychology (1890), totaling twelve hundred pages in two volumes, which took twelve years to complete. Psychology: The Briefer Course, was an 1892 abridgement designed as a less rigorous introduction to the field. These works criticized both the English associationist school and the Hegelianism of his day as competing dogmatisms of little explanatory value, and sought to re-conceive the human mind as inherently purposive and selective.