 Timeline
Lifetime: 1686 - 1761 Passed: ≈ 262 years ago
Title
Priest
Country/Nationality
England
Wikipedia
William Law
William Law was a Church of England priest who lost his position at Emmanuel College, Cambridge when his conscience would not allow him to take the required oath of allegiance to the first Hanoverian monarch, King George I. Previously William Law had given his allegiance to the House of Stuart and is sometimes considered a second-generation non-juror. Thereafter, Law first continued as a simple priest (curate) and when that too became impossible without the required oath, Law taught privately, as well as wrote extensively. His personal integrity, as well as his mystic and theological writing greatly influenced the evangelical movement of his day as well as Enlightenment thinkers such as the writer Dr Samuel Johnson and the historian Edward Gibbon. In 1784 William Wilberforce (1759–1833), the politician, philanthropist and leader of the movement to stop the slave trade, was deeply touched by reading William Law's book A Serious Call to a Devout and Holy Life (1729). Law's spiritual writings remain in print today.

Law was born at Kings Cliffe, Northamptonshire, in 1686. In 1705 he entered Emmanuel College, Cambridge as a sizar, where he studied the classics, Hebrew, philosophy and mathematics. In 1711 he was elected fellow of his college and was ordained. He resided at Cambridge, teaching and taking occasional duty until the accession of George I, when his conscience forbade him to take the oaths of allegiance to the new government and of abjuration of the Stuarts. His Jacobitism had already been betrayed in a tripos speech. As a non-juror, he was deprived of his fellowship.
For the next few years Law is said to have been a curate in London. By 1727 he lived with Edward Gibbon (1666–1736) at Putney as tutor to his son Edward, father of the historian, who says that Law became the much-honoured friend and spiritual director of the family. In the same year he accompanied his pupil to Cambridge and lived with him as governor, in term time, for the next four years.
The household dispersed in 1737. Law by 1740 retired to Kings Cliffe, where he had inherited from his father a house and a small property. There he was joined by Elizabeth Hutcheson, the rich widow of his old friend (who recommended on his death-bed that she place herself under Law's spiritual guidance) and Hester Gibbon, sister to his late pupil. For the next 21 years, the trio devoted themselves to worship, study and charity, until Law died on 9 April 1761.
Books by William Law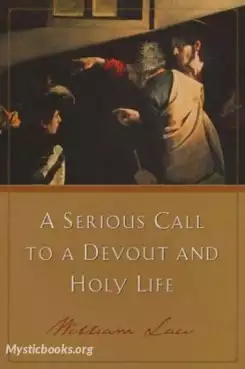 Self Help
Faith
Christianity
This is one of the greatest devotional books of the Christian faith, inspiring thousands to a closer walk with their Lord. John Wesley was a close associate of Mr. Law and was influenced by this very book to some of his great work in England, and Ame... Theology
Christianity
Commentary
Church
Laws
Dialogue
A Dialogue Between a Methodist and a Churchman is one of Law's purely theological works. In it, Law engages what he sees as the most dangerous doctrines of Methodism using a dialectic format. The dialogue focuses especially on the Calvinistic doctrin...