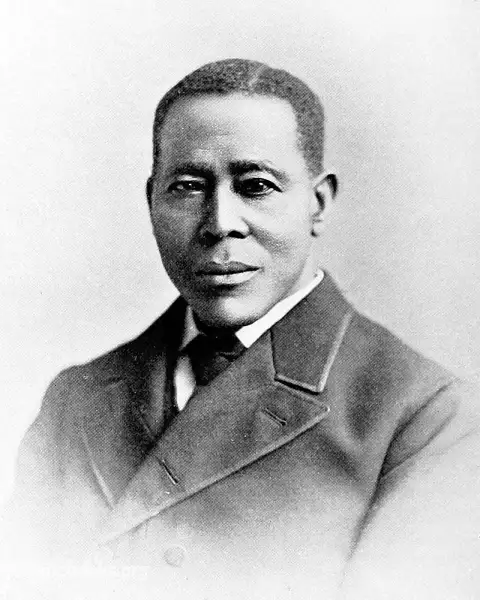 Timeline
Lifetime: 1821 - 1902 Passed: ≈ 121 years ago
Title
Abolitionist, Businessman, Philanthropist
Country/Nationality
United States
Wikipedia
William Still
William Still was an African-American abolitionist based in Philadelphia, Pennsylvania. He was a conductor on the Underground Railroad, businessman, writer, historian and civil rights activist. Before the American Civil War, Still was chairman of the Vigilance Committee of the Pennsylvania Anti-Slavery Society. He directly aided fugitive slaves and also kept records of the people served in order to help families reunite.
After the war, Still continued as a prominent businessman, a coal merchant, and philanthropist. He used his meticulous records to write an account of the underground system and the experiences of many refugee slaves, entitled The Underground Railroad Records (1872).
William Still was born in Shamong Township, Burlington County, New Jersey, to Sidney (later renamed Charity) and Levin Still, both former slaves. He was the youngest of eighteen children. His parents had migrated separately to New Jersey. First, his father bought his freedom in 1798 from his master in Caroline County, Maryland on the Eastern Shore and moved north to New Jersey.
His mother, Charity, escaped twice from Maryland. The first time, she and four children were all recaptured and returned to slavery. A few months later, Charity escaped again, taking only her two younger daughters with her, and reached her husband in New Jersey. Following her escape, Charity and Levin had 14 more children, of whom William was the youngest. Though these children were born in the free state of New Jersey, under Maryland and federal slave law, they were still legally slaves, as their mother was an escaped slave. According to New Jersey law, however, they were free.
In 1844, William Still moved from New Jersey to Philadelphia, Pennsylvania. In 1847, the year he was hired as a clerk for the Pennsylvania Society for the Abolition of Slavery, Still married Letitia George. They had four children who survived infancy. Their oldest was Caroline Virginia Matilda Still (1848–1919), a pioneer female medical doctor. Caroline attended Oberlin College and the Women's Medical College of Philadelphia (much later known as the Medical College of Pennsylvania). She married Edward J. Wyley. After he died, she married again, to the Reverend Matthew Anderson, longtime pastor of the Berean Presbyterian Church in North Philadelphia. She had an extensive private medical practice in Philadelphia and was also a community activist, teacher and leader.
William Wilberforce Still (1854–1932) graduated from Lincoln University and subsequently practiced law in Philadelphia. Robert George Still (1861–1896) became a journalist and owned a print shop on Pine at 11th Street in central Philadelphia. Frances Ellen Still (1857–1943) became a kindergarten teacher (she was named after poet Frances Ellen Watkins Harper, who had lived with the Stills before her marriage). According to the 1900 U.S. Census, William W., his wife, and Frances Ellen all lived in the same household as the elderly William Still and his wife, confirming the custom of extended families living together.
Still died July 14, 1902, at his home, 726 South 19th Street in Philadelphia. He was buried in Eden Cemetery in Collingdale, Delaware County, Pennsylvania, as would later be his wife and daughter. Founded just a month before Still's death, Eden Cemetery is now the nation's oldest African-American owned cemetery, and on the National Register of Historic Places since 2010. In March 2018, Still's residence of 1850–1855 was identified and placed on the Philadelphia Register of Historic Places.