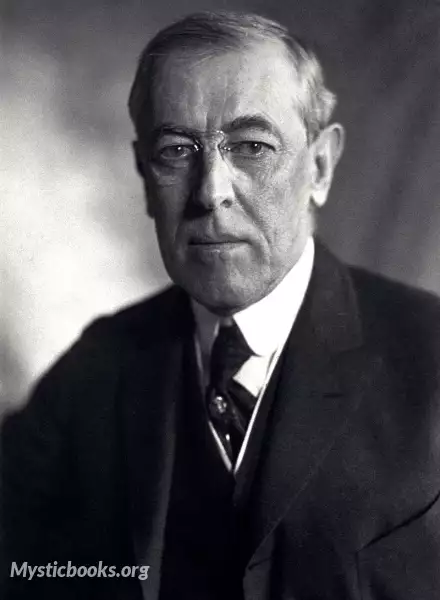 Timeline
Lifetime: 1856 - 1924 Passed: ≈ 99 years ago
Title
Politician
Country/Nationality
United States
Wikipedia
Woodrow Wilson
Thomas Woodrow Wilson was an American politician and academic who served as the 28th president of the United States from 1913 to 1921. A member of the Democratic Party, Wilson served as the president of Princeton University and as the governor of New Jersey before winning the 1912 presidential election. As president, Wilson changed the nation's economic policies and led the United States into World War I in 1917. He was the leading architect of the League of Nations, and his progressive stance on foreign policy came to be known as Wilsonianism.
Thomas Woodrow Wilson was born to a family of Scots-Irish and Scottish descent in Staunton, Virginia. He was the third of four children and the first son of Joseph Ruggles Wilson and Jessie Janet Woodrow. Wilson's paternal grandparents had immigrated to the United States from Strabane, County Tyrone, Ireland in 1807, settling in Steubenville, Ohio. His grandfather James Wilson published a pro-tariff and anti-slavery newspaper, The Western Herald and Gazette. Wilson's maternal grandfather, Reverend Thomas Woodrow, moved from Paisley, Scotland to Carlisle, England, before migrating to Chillicothe, Ohio in the late 1830s. Joseph met Jessie while she was attending a girl's academy in Steubenville, and the two married on June 7, 1849. Soon after the wedding, Joseph was ordained as a Presbyterian pastor and assigned to serve in Staunton. Thomas was born in The Manse, a house of the Staunton First Presbyterian Church where Joseph served. Before he was two, the family moved to Augusta, Georgia.
After the end of his second term in 1921, Wilson and his wife moved from the White House to a town house in the Kalorama section of Washington, D.C. He continued to follow politics as President Harding and the Republican Congress repudiated membership in the League of Nations, cut taxes, and raised tariffs. In 1921, Wilson opened a law practice with former Secretary of State Bainbridge Colby. Wilson showed up the first day but never returned, and the practice was closed by the end of 1922. Wilson tried writing, and he produced a few short essays after enormous effort; they "marked a sad finish to a formerly great literary career." He declined to write memoirs, but frequently met with Ray Stannard Baker, who wrote a three-volume biography of Wilson that was published in 1922. In August 1923, Wilson attended the funeral of his successor, Warren Harding. On November 10, 1923, Wilson made his last national address, delivering a short Armistice Day radio speech from the library of his home.
Wilson's health did not markedly improve after leaving office, declining rapidly in January 1924. Woodrow Wilson died on February 3, 1924, at the age of 67. He was interred in Washington National Cathedral, being the only president whose final resting place lies within the nation's capital.
Books by Woodrow Wilson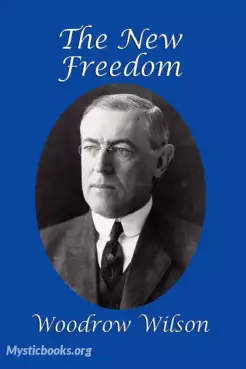 Spirit
Progressive
Politics
Freedom
political
Republican War
Speeches
The New Freedom was Woodrow Wilson's campaign platform in the 1912 presidential election, and also refers to the progressive programs enacted by Wilson during his first term as president from 1913 to 1916 while the Democrats controlled Congress. Firs...