 Timeline
Lifetime: 1876 - 1938 Passed: ≈ 85 years ago
Title
Writer, Translator, Musician, Educator, Political Activist
Country/Nationality
United States
Wikipedia
Zitkala-Sa
Zitkála-Šá also known by her missionary-given and later married name Gertrude Simmons Bonnin, was a Yankton Dakota writer, editor, translator, musician, educator, and political activist. She wrote several works chronicling her struggles with cultural identity and the pull between the majority culture in which she was educated and the Dakota culture into which she was born and raised. Her later books were among the first works to bring traditional Native American stories to a widespread white English-speaking readership, and she has been noted as one of the most influential Native American activists of the 20th century.
Working with American musician William F. Hanson, Zitkala-Ša wrote the libretto and songs for The Sun Dance Opera (1913), the first American Indian opera. It was composed in romantic musical style, and based on Sioux and Ute cultural themes.
She was co-founder of the National Council of American Indians in 1926, which was established to lobby for Native people's right to United States citizenship and other civil rights they had long been denied. Zitkala-Ša served as the council's president until her death in 1938.
Zitkála-Šá was born on February 22, 1876, on the Yankton Indian Reservation in South Dakota. She was raised by her mother, Ellen Simmons, whose Dakota name was Thaté Iyóhiwiŋ (Every Wind or Reaches for the Wind). Her father was a Frenchman named Felker, who abandoned the family while Zitkala-Ša was very young.
Zitkála-Šá attended the school for three years until 1887. She later wrote about this period in her work, The School Days of an Indian Girl. In 1887, Zitkála-Šá returned to the Yankton Reservation to live with her mother. She spent three years there.In 1891, wanting more education, Zitkála-Šá decided at age fifteen to return to the White's Indiana Manual Labor Institute. She planned to gain more through her education than simply becoming a housekeeper, a role the school anticipated most female students would pursue.
In 1902, she met and married Raymond Talephause Bonnin who was of mixed race and culturally Yankton.
Zitkála-Šá had a fruitful writing career, with two major periods. The first period was from 1900 to 1904, when she published legends collected from Native American culture, as well as autobiographical narratives. She continued to write during the following years, but she did not publish any of these writings. These unpublished writings, along with others including the libretto of the Sun Dance Opera, were collected and published posthumously in 2001 as Dreams and Thunder: Stories, Poems, and the Sun Dance Opera.
Much of her work is characterized by its liminal nature: tensions between tradition and assimilation, and between literature and politics. This tension has been described as generating much of the dynamism of her work.
Zitkála-Šá died on January 26, 1938, in Washington, D.C., at the age of sixty-one. She is buried as Gertrude Simmons Bonnin in Arlington National Cemetery with her husband Raymond. In the late 20th century, the University of Nebraska reissued many of her writings on Native American culture.
Books by Zitkala-Sa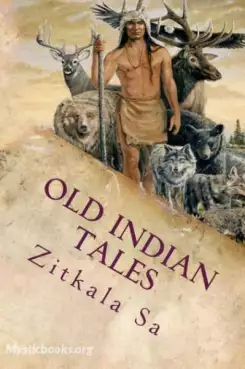 Old Indian Legends is a collection of Sioux stories retold by the Yankton Dakota writer Zitkala-Sa and published in 1901. Concerned about the effect of assimilation on the tribe's children, she wanted to preserve the traditional stories of her people...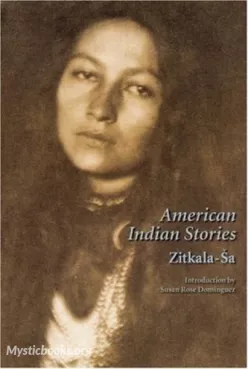 Short Story
Historical Fiction
Autobiography
Culture
Cultural Traditions
Classic Literature
American History
Step into the captivating world of Native American experiences in "American Indian Stories" by Zitkala-Sa, where the essence of a culture rich with history, struggles, and resilience comes to life. Through a poignant collection of autobiographical es...