 Color
"Color" is a poem written by Countee Cullen, an African American poet of the Harlem Renaissance. The poem was published in Cullen's first volume of poetry, "Color" in 1925. The poem is a sonnet and it is about the color of his skin, he describes his skin color as a 'shroud' and 'a dark veil' that covers him and prevents him from being fully accepted by society. He compares his skin color to the darkness of night, and expresses his longing for the light of acceptance and understanding. The poem also reflects on the emotional toll of racial discrimination and the longing for a world in which race would not be a barrier to acceptance.
'Color' Summary
Countee Cullen's poetry in Color contemplates Black Americans' fractured sense of self—at once spiritually tied to homelands where their ancestors were kidnapped and rooted in the white supremacist society where they live. With poems about love, tradition, the intertwined lives of Black people and whites, and the experience of a "Negro in a day like this," Color is a profound early work of the Harlem Renaissance. The collection's most famous poem is "Heritage".
Book Details
Author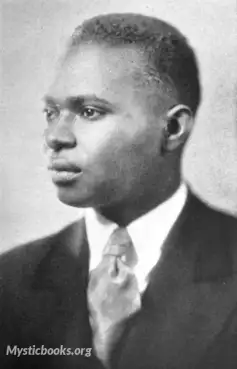 Countee Cullen was an American poet, novelist, children's writer, and playwright, particularly well known during the Harlem Renaissance. Countee LeRoy Porter was born on May 30, 1903, to Elizabeth Tho...
More on Countee Cullen
Download eBooks
Listen/Download Audiobook
No reviews posted or approved, yet...