 Foundations of Geometry
The German mathematician David Hilbert was one of the most influential mathematicians of the 19th/early 20th century. Hilbert's 20 axioms were first proposed by him in 1899 in his book Grundlagen der Geometrie as the foundation for a modern treatment of Euclidean geometry. Hilbert's axiom system is constructed with six primitive notions: the three primitive terms point, line, and plane, and the three primitive relations Betweenness (a ternary relation linking points), Lies on (or Containment, three binary relations between the primitive terms), and Congruence (two binary relations, one linking line segments and one linking angles).
Book Details
Genre/Category
Tags/Keywords
Author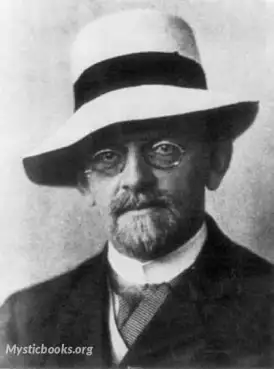 David Hilbert was a German mathematician and one of the most influential mathematicians of the 19th and early 20th centuries. Hilbert discovered and developed a broad range of fundamental ideas in man...
More on David Hilbert
Listen/Download Audiobook
Reviews for
Foundations of Geometry
No reviews posted or approved, yet...