 More William
More William is the second William collection in the much acclaimed Just William series by Richmal Crompton. It is a sequel to the book Just William. The book was first published in 1922, with a current edition published in 2005 by Macmillan Children's books.
'More William' Summary
An eleven year old who remains eleven for more than half a century! As a literary creation, Richmal Crompton's scalawag schoolboy has few peers. Along with his notorious gang of Outlaws, William Brown wreaks havoc not just on his family but also across the entire village. His long suffering family, the local shopkeepers and a host of unforgettable characters make the William series of 21 books a delightful and most amusing read.
More William is the second in the long series written by Richmal Crompton Lamburn. She was a dedicated school teacher who began writing full time after she was crippled by polio at the age of 33. A life long sufferer of illnesses of various kinds, including cancer, Crompton's William stories never reveal the darker side of life or despair. Instead, they celebrate youth, high spirits, mischief and the joy of childhood pranks. The William series met with instant success and to her own surprise, great financial rewards as well.
She had written a short story entitled The Outlaws in 1917 but it came out only after another story entitled Rice Mould Pudding was published in the Home Magazine in 1919. It was in these stories that William first made his debut. In 1922, she published a collection entitled Just William featuring a cast of characters that went on to captivate generations of children and adults. She is less known for her considerable body of work in writing for adults, though she published more than 40 novels dealing with Edwardian themes. In fact, William himself was not aimed specifically at children. His misadventures and shenanigans hold much more appeal for grownups rather than younger readers through their humorous writing style.
In More William, the young hero features in fourteen independent short stories. Some of them are truly hilarious like The Ghost in which William creates a "psychic" encounter for his cousin Mildred. Other tales like Knight at Arms have him and bosom pal Ginger rescuing a damsel in "distress" a la the Knight of La Mancha! Unable to bear the perceived atrocities of his family, William runs away from home in The Revenge. The collection also features Rice Mould Pudding which was the first published William story. Other stories feature William's martyred family and their ineffectual efforts in coping with the head of the Outlaws.
William's eternal conflict with authority, his exuberance, his maverick take on life and his heroic ideals all form the backdrop to this truly engaging and enjoyable book.
Book Details
Original Language
English
Genre/Category
Tags/Keywords
Author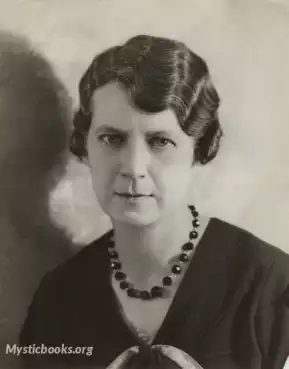 Richmal Crompton Lamburn was a popular English writer, best known for her Just William series of books, humorous short stories, and to a lesser extent adult fiction books. Crompton's best known books...
More on Richmal Crompton
Download eBooks
Listen/Download Audiobook
No reviews posted or approved, yet...