 Topics
by Aristotle
The Topics is the name given to one of Aristotle's six works on logic collectively known as the Organon. The treatise presents the art of dialectic — the invention and discovery of arguments in which the propositions rest upon commonly held opinions or endoxa (ἔνδοξα in Greek). Topoi (τόποι) are "places" from which such arguments can be discovered or invented.
'Topics' Summary
In his treatise Topics, Aristotle does not explicitly define topic, though it is "at least primarily a strategy for argument not infrequently justified or explained by a principle." He characterises it in the Rhetoric thus: "I call the same thing element and topic; for an element or a topic is a heading under which many enthymemes fall." By element, he means a general form under which enthymemes of the same type can be included. Thus, a topic is a general argument source, from which the individual arguments are instances, and is a template from which many individual arguments can be constructed. The word topic derives from ancient Greek tópos (literally "place, location"). It is also related to the ancient mnemonic technique method of loci, by which things to be remembered are recollected by mentally connecting them with successive real or imagined places.
Book Details
Author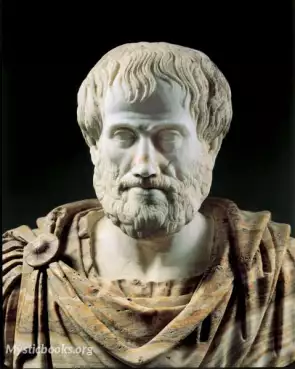 Aristotle (384–322 BC) was a Greek philosopher and polymath during the Classical period in Ancient Greece. Taught by Plato, he was the founder of the Lyceum, the Peripatetic school of philosophy...
More on Aristotle
Download eBooks
Listen/Download Audiobook
No reviews posted or approved, yet...