 Timeline
Lifetime: 1853 - 1940 Passed: ≈ 83 years ago
Title
Author
Country/Nationality
United States
Wikipedia
Annie Payson Call
Annie Payson Call was a Waltham author. She wrote several books and published articles in Ladies' Home Journal. Many articles are reprinted in her book Nerves and Common Sense.
The common theme of her work is mental health.
Books by Annie Payson Call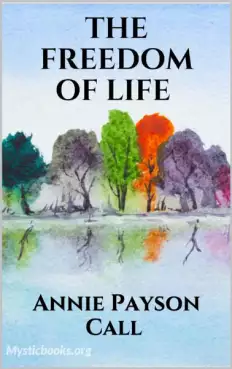 Non-Fiction
Reference work
Self Help
Independence
Religion
Freedom
Life
Classics
"The Freedom of Life" is a book written by Annie Payson Call, an American author and teacher of the Alexander Technique, a method for improving posture and movement. The book was first published in 1915. It is a self-help book that encourages readers... Self Help
Mental Fitness
Personality
Emotion
Mindfulness
Stress
In a world where stress and anxiety often overpower our daily lives, Annie Payson Call's "Nerves and Common Sense" emerges as a guiding light through the labyrinth of our emotions and anxieties. Imagine unlocking the secret to managing your nerves an...