 The Freedom of Life
"The Freedom of Life" is a book written by Annie Payson Call, an American author and teacher of the Alexander Technique, a method for improving posture and movement. The book was first published in 1915. It is a self-help book that encourages readers to take responsibility for their own well-being and happiness by learning to release physical and mental tension and to move with greater ease and efficiency. The book provides practical advice on how to achieve greater freedom of movement and to live a more harmonious and fulfilling life. The book is considered a classic work on the Alexander Technique and is still widely read and referenced today.
'The Freedom of Life' Summary
'The Freedom of Life' is a mind-illuminating book, in which author Annie Payson Call (1853-1940) wrote about many of the troubles that we usually face mentally and physically in our lives. It shows the reader various perspectives of dealing with the mind and life. The reader will surely get a good understanding of his/her problems after reaching the end of this book.
Book Details
Original Language
English
Genre/Category
Tags/Keywords
Author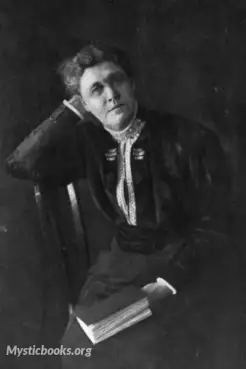 Annie Payson Call was a Waltham author. She wrote several books and published articles in Ladies' Home Journal. Many articles are reprinted in her book Nerves and Common Sense. The common theme of her...
More on Annie Payson Call
Download eBooks
Listen/Download Audiobook
Reviews for
The Freedom of Life
No reviews posted or approved, yet...