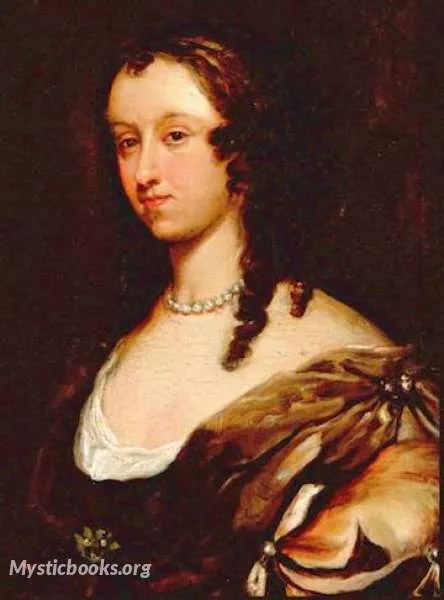 Timeline
Lifetime: 1640 - 1689 Passed: ≈ 334 years ago
Title
Novelist, Dramatist, Poet
Country/Nationality
England
Wikipedia
Aphra Behn
Aphra Behn was an English playwright, poet, translator and fiction writer from the Restoration era. As one of the first English women to earn her living by her writing, she broke cultural barriers and served as a literary role model for later generations of women authors. Rising from obscurity, she came to the notice of Charles II, who employed her as a spy in Antwerp. Upon her return to London and a probable brief stay in debtors' prison, she began writing for the stage. She belonged to a coterie of poets and famous libertines such as John Wilmot, Lord Rochester. She wrote under the pastoral pseudonym Astrea. During the turbulent political times of the Exclusion Crisis, she wrote an epilogue and prologue that brought her into legal trouble; she thereafter devoted most of her writing to prose genres and translations. A staunch supporter of the Stuart line, she declined an invitation from Bishop Burnet to write a welcoming poem to the new king William III. She died shortly after.
She is remembered in Virginia Woolf's A Room of One's Own: "All women together ought to let flowers fall upon the tomb of Aphra Behn which is, most scandalously but rather appropriately, in Westminster Abbey, for it was she who earned them the right to speak their minds." Her grave is not included in the Poets' Corner but lies in the East Cloister near the steps to the church.
Behn was born during the buildup of the English Civil War, a child of the political tensions of the time. One version of Behn's story has her travelling with a Bartholomew Johnson to the small English colony of Surinam (later captured by the Dutch).
Shortly after her supposed return to England from Surinam in 1664, Behn may have married Johan Behn (also written as Johann and John Behn). He may have been a merchant of German or Dutch extraction, possibly from Hamburg. He died or the couple separated soon after 1664, however from this point the writer used "Mrs Behn" as her professional name.
Behn may have had a Catholic upbringing. She once commented that she was "designed for a nun," and the fact that she had so many Catholic connections, such as Henry Neville who was later arrested for his Catholicism, would have aroused suspicions during the anti-Catholic fervour of the 1680s.
By 1666 Behn had become attached to the court, possibly through the influence of Thomas Culpeper and other associates. The Second Anglo-Dutch War had broken out between England and the Netherlands in 1665, and she was recruited as a political spy in Antwerp on behalf of King Charles II, possibly under the auspices of courtier Thomas Killigrew.
Forced by debt and her husband's death, Behn began to work for the King's Company and the Duke's Company players as a scribe. She had, however, written poetry up until this point. While she is recorded to have written before she adopted her debt, John Palmer said in a review of her works that, "Mrs. Behn wrote for a livelihood. Playwriting was her refuge from starvation and a debtor's prison." The theatres that had been closed under Cromwell were now re-opening under Charles II, plays enjoying a revival. Her first play, The Forc'd Marriage, was staged in 1670, followed by The Amorous Prince (1671). After her third play, The Dutch Lover, failed, Behn falls off the public record for three years. It is speculated that she went travelling again, possibly in her capacity as a spy. She gradually moved towards comic works, which proved more commercially successful. Her most popular works included The Rover.
In 1688, in the year before her death, she published A Discovery of New Worlds, a translation of a French popularisation of astronomy, Entretiens sur la pluralité des mondes, by Bernard le Bovier de Fontenelle, written as a novel in a form similar to her own work, but with her new, religiously oriented preface.
She died on 16 April 1689, and was buried in the East Cloister of Westminster Abbey.
Books by Aphra Behn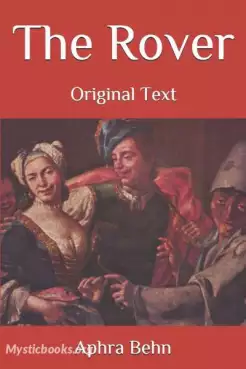 The Rover or The Banish'd Cavaliers is a play in two parts that is written by the English author Aphra Behn. It is a revision of Thomas Killigrew's play Thomaso, or The Wanderer (1664), and features multiple plot lines, dealing with the amorous adven...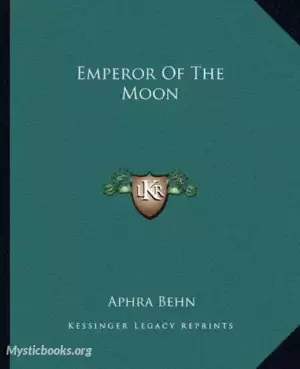 Marriage
Love
Mystery
Comics
Success
Act
Obsession
Fun
The Emperor of the Moon is a Restoration farce written by Aphra Behn in 1687, based on Italian commedia dell'arte. It was Behn's second most successful play (after The Rover), probably due to the lightness of the plot and its accompanying musical and...