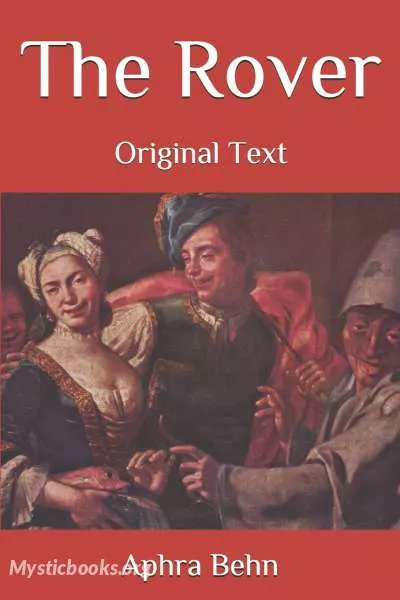 The Rover
by Aphra Behn
The Rover or The Banish'd Cavaliers is a play in two parts that is written by the English author Aphra Behn. It is a revision of Thomas Killigrew's play Thomaso, or The Wanderer (1664), and features multiple plot lines, dealing with the amorous adventures of a group of Englishmen and women in Naples at Carnival time. According to Restoration poet John Dryden, it "lacks the manly vitality of Killigrew's play, but shows greater refinement of expression." The play stood for three centuries as "Behn's most popular and most respected play."
'The Rover' Summary
Act 1
Sisters Hellena and Florinda's fates have been decided for them by the men in their life, mainly their brother and father. Hellena is to enter the convent after Carnival has ended. Florinda's father wants her to marry elderly Don Vincentio and her brother, Don Pedro, wants her to marry Don Antonio. However, she has feelings for Belvile, an English colonel. The women, not approving of these plans, dress up for Carnival in an attempt to avoid their chosen fates.
Belvile, Blunt, Frederick, and Willmore are also enjoying Carnival when they run into Florinda, Hellena, and Valeria (their cousin). Willmore and Hellena flirt with one another; Hellena agrees to meet Willmore again later. Meanwhile, Lucetta begins to seduce Blunt. Florinda begins to set up a meeting with Belvile when she sees her brother approaching. She hastily gives him a letter and runs off with Hellena and Valeria. Florinda's letter contains instructions for Belvile to come to her garden at ten that night and carry her off. Blunt sneaks off with Lucetta.
Act II
Willmore, Belvile, and Frederick go to see Angellica, a famous courtesan. Angellica's servants hang up a portrait of her outside of her house. The Englishmen are astounded by her beauty, but leave when they realise they do not have the money to buy her—one thousand crowns a month. Don Pedro enters and sees the picture and the price. He has the money and runs to fetch it.
Angellica laments that no one has taken her up because of the high price, but when she learns of Don Pedro and Don Antonio, both of whom are rich, she decides to pursue them, then goes back inside. Pedro soon enters from one side of the stage, and Antonio enters from the other; both men are masked. Antonio is also struck by Angellica's portrait and wonders out loud if he could get away with sleeping with Angellica and still marry Florinda. At the mention of Florinda, Pedro recognizes Antonio. They fight. Willmore and Blunt enter and break them up. Pedro challenges Antonio to a duel the next day over Angellica. Antonio accepts.
Meanwhile, Willmore sees a smaller picture of Angellica and tries to steal it. Antonio tells him to put it back. Willmore refuses and says that Antonio has the money to pay for the real thing. Angellica enters just in time to see another fight break out. Angellica asks Willmore to speak with her inside as she was initially very excited and impressed by him. Willmore goes, despite Belvile and Frederick's fears that Angellica is angry with him. Willmore tries to persuade Angellica to sleep with him for free. Normally Angellica would not agree to this, but she has fallen in love with Willmore, with his wits and his way. She agrees, despite the warnings from her maidservant Moretta.
Book Details
Author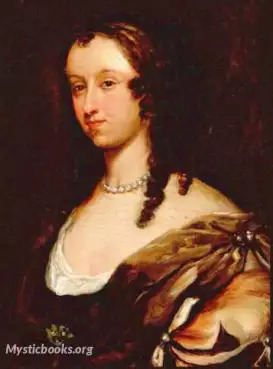 Aphra Behn was an English playwright, poet, translator and fiction writer from the Restoration era. As one of the first English women to earn her living by her writing, she broke cultural barriers and...
More on Aphra Behn
Download eBooks
Listen/Download Audiobook
No reviews posted or approved, yet...