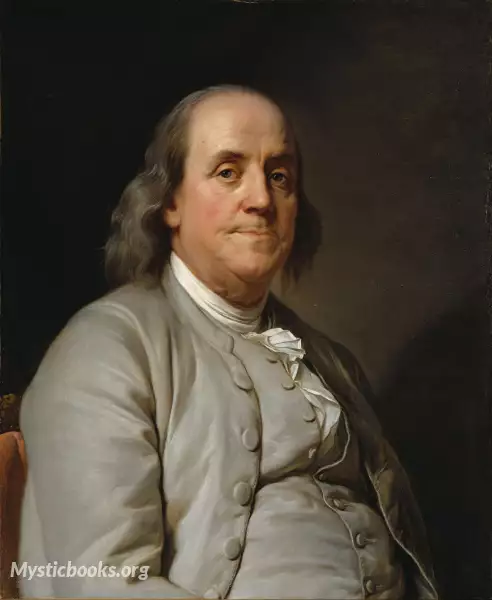 Timeline
Lifetime: 1706 - 1790 Passed: ≈ 233 years ago
Title
Writer, Politician, Postmaster, Scientist, Humorist, Diplomat.
Country/Nationality
United States
Wikipedia
Benjamin Franklin
Franklin earned the title of "The First American" for his early and indefatigable campaigning for colonial unity, initially as an author and spokesman in London for several colonies. As the first United States ambassador to France, he exemplified the emerging American nation. Franklin was foundational in defining the American ethos as a marriage of the practical values of thrift, hard work, education, community spirit, self-governing institutions, and opposition to authoritarianism both political and religious, with the scientific and tolerant values of the Enlightenment. In the words of historian Henry Steele Commager, "In a Franklin could be merged the virtues of Puritanism without its defects, the illumination of the Enlightenment without its heat." To Walter Isaacson, this makes Franklin "the most accomplished American of his age and the most influential in inventing the type of society America would become."
Benjamin Franklin FRS FRSA FRSE (January 17, 1706 – April 17, 1790) was one of the Founding Fathers of the United States. A polymath, he was a leading writer, printer, political philosopher, politician, Freemason, postmaster, scientist, inventor, humorist, civic activist, statesman, and diplomat. As a scientist, he was a major figure in the American Enlightenment and the history of physics for his discoveries and theories regarding electricity. As an inventor, he is known for the lightning rod, bifocals, and the Franklin stove, among other inventions. He founded many civic organizations, including the Library Company, Philadelphia's first department, and the University of Pennsylvania.
Franklin sought to cultivate his character by a plan of 13 virtues, which he developed at age 20 (in 1726) and continued to practice in some form for the rest of his life. His autobiography lists his 13 virtues as:[citation needed]
"Temperance. Eat not to dullness; drink not to elevation."
"Silence. Speak not but what may benefit others or yourself; avoid trifling conversation."
"Order. Let all your things have their places; let each part of your business have its time."
"Resolution. Resolve to perform what you ought; perform without fail what you resolve."
"Frugality. Make no expense but to do well to others or yourself; i.e., waste nothing."
"Industry. Lose no time; be always employed in something useful; cut off all unnecessary actions."
"Sincerity. Use no hurtful deceit; think innocently and justly, and, if you speak, speak accordingly."
"Justice. Wrong none by doing injuries, or omitting the benefits that are your duty."
"Moderation. Avoid extremes; forbear resenting injuries so much as you think they deserve."
"Cleanliness. Tolerate no uncleanliness in body, clothes, or habitation."
"Tranquility. Be not disturbed at trifles, or at accidents common or unavoidable."
"Chastity. Rarely use venery but for health or offspring, never to dullness, weakness, or the injury of your own or another's peace or reputation."
"Humility. Imitate Jesus and Socrates."
Franklin did not try to work on them all at once. Instead, he would work on one and only one each week "leaving all others to their ordinary chance." While Franklin did not live completely by his virtues, and by his own admission he fell short of them many times, he believed the attempt made him a better man contributing greatly to his success and happiness, which is why in his autobiography, he devoted more pages to this plan than to any other single point; in his autobiography Franklin wrote, "I hope, therefore, that some of my descendants may follow the example and reap the benefit.
Benjamin Franklin died from pleuritic attack at his home in Philadelphia on April 17, 1790. He was aged 84 at the time of his death. His last words were reportedly, "a dying man can do nothing easy", and to his daughter after she suggested that he change position in bed and lie on his side so he could breathe more easily.
Books by Benjamin Franklin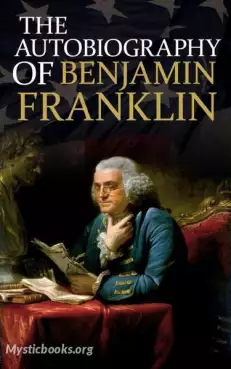 Inventor, author, printer, scientist, politician, diplomat—all these terms do not even begin to fully describe the amazing and multitalented, Benjamin Franklin who was of course also one of the Founding Fathers of America. At the age of 75, in 1771... Social Science
Culture
Anthropology
Poor Richard's Almanack (sometimes Almanac) was a yearly almanac published by Benjamin Franklin, who adopted the pseudonym of "Poor Richard" or "Richard Saunders" for this purpose. The publication appeared continually from 1732 to 1758. It sold excep...