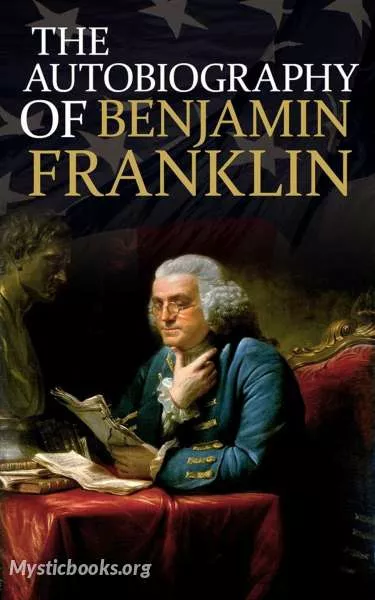 The Autobiography of Benjamin Franklin
Inventor, author, printer, scientist, politician, diplomat—all these terms do not even begin to fully describe the amazing and multitalented, Benjamin Franklin who was of course also one of the Founding Fathers of America. At the age of 75, in 1771 he began work on what he called his Memoirs. He was still working on it when he died in 1790 and it was published posthumously, entitled An Autobiography of Benjamin Franklin. The book had a complicated and controversial publication history. Strangely enough, the first volume only was first published in French, in Paris in 1791. Later in 1793 a couple of English translations appeared containing the second volume as well. In 1818 Franklin's grandson brought out a three volume edition, which left out the last unfinished fourth volume. William Temple Franklin also took great liberties with the text and made his own revisions. However, in 1868, publisher John Bigelow purchased the original and complete manuscript and brought out the most complete edition so far. The 20th century saw several scholars bring out more definitive and complete versions. An Autobiography... was written apparently to apprise his son about the events of his life and also meant to be a treatise that would lead to the self betterment of the younger generation. As a book, it is a difficult and complex read. The tone is often meandering, arrogant and condescending in turn and does not have a consistent feel. Written over an extended time period, there are large gaps in sequence and often the author contradicts his own recounting of events. In fact, it ends abruptly, without a shred of information about Franklin's seminal role in the American Revolution. Yet, two centuries after its debut, it remains widely read and acclaimed, valued for its being almost the first autobiography to have been written in English. Its extensive advice on how to go about achieving a list of virtues is probably the first ever self-help book. As a glimpse of life in 18th century America, it is unrivaled. An Autobiography... also provides readers with the immense possibilities that the New World holds. A poor middleclass youth, one of 10 children, whose parents could hardly afford to send him to school, who attains learning and honest employment by dint of sheer hard work can even today be said to represent the American Dream. With the publication of An Autobiography... it was possible for this new and emerging superpower to establish a history and tradition of its own. As a slice of history, An Autobiography of Benjamin Franklin is indeed an interesting and riveting read.
'The Autobiography of Benjamin Franklin' Summary
Part One of the Autobiography is addressed to Franklin's son William, at that time (1771) Royal Governor of New Jersey. While in England at the estate of the Bishop of St Asaph in Twyford, Franklin, now 65 years old, begins by saying that it may be agreeable to his son to know some of the incidents of his father's life; so with a week's uninterrupted leisure, he is beginning to write them down for William. He starts with some anecdotes of his grandfather, uncles, father and mother. He deals with his childhood, fondness for reading, and service as an apprentice to his brother James Franklin, a Boston printer and publisher of the New-England Courant. After improving his writing skills through study of the Spectator by Joseph Addison and Sir Richard Steele, he writes an anonymous paper and slips it under the door of the printing house by night. Not knowing its author, James and his friends praise the paper and it is published in the Courant, which encourages Ben to produce more essays (the "Silence Dogood" essays), which are also published. When Ben reveals his authorship, James is angered, thinking the recognition of his papers will make Ben too vain. James and Ben have frequent disputes, and Ben seeks a way to escape from working under James.
Eventually James gets in trouble with the colonial assembly, which jails him for a short time and then forbids him to continue publishing his paper. James and his friends come up with the stratagem that the Courant should hereafter be published under the name of Benjamin Franklin, although James will still actually be in control. James signs a discharge of Ben's apprenticeship papers but writes up new private indenture papers for Ben to sign which will secure Ben's service for the remainder of the agreed time. But when a fresh disagreement arises between the brothers, Ben chooses to leave James, correctly judging that James will not dare to produce the secret indenture papers. ("It was not fair in me to take this Advantage", Franklin comments, "and this I therefore reckon one of the first Errata of my life".) James does, however, make it impossible for Ben to get work anywhere else in Boston. Sneaking onto a ship without his father or brother's knowledge, Ben heads for New York City, but the printer William Bradford is unable to employ him; however, he tells Ben that his son Andrew, a Philadelphia printer, may be able to use him since one of his son's principal employees had just died.
By the time Ben reaches Philadelphia, Andrew Bradford has already replaced his employee but refers Ben to Samuel Keimer, another printer in the city, who is able to give him work. The Governor, Sir William Keith, takes notice of Franklin and offers to set him up in business for himself. On Keith's recommendation, Franklin goes to London for printing supplies, but when he arrives, he finds that Keith has not written the promised letter of recommendation for him, and that "no one who knew him had the smallest Dependence on him". Franklin finds work in London until an opportunity arises of returning to Philadelphia as an assistant to Thomas Denham, a Quaker merchant; but when Denham takes ill and dies, he returns to manage Keimer's shop. Keimer soon comes to feel that Franklin's wages are too high and provokes a quarrel which causes the latter to quit. At this point a fellow employee, Hugh Meredith, suggests that Franklin and he set up a partnership to start a printing shop of their own; this is subsidized by funds from Meredith's father, though most of the work is done by Franklin as Meredith is not much of a press worker and is given to drinking.
Book Details
Original Language
American English
Genre/Category
Tags/Keywords
Author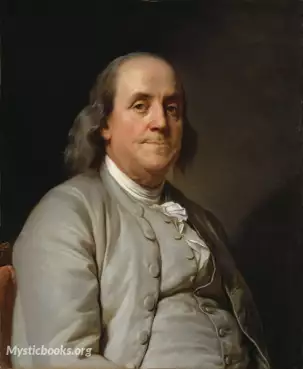 Franklin earned the title of "The First American" for his early and indefatigable campaigning for colonial unity, initially as an author and spokesman in London for several colonies. As the first Unit...
More on Benjamin Franklin
Download eBooks
Listen/Download Audiobook
Reviews for
The Autobiography of Benjamin Franklin
No reviews posted or approved, yet...