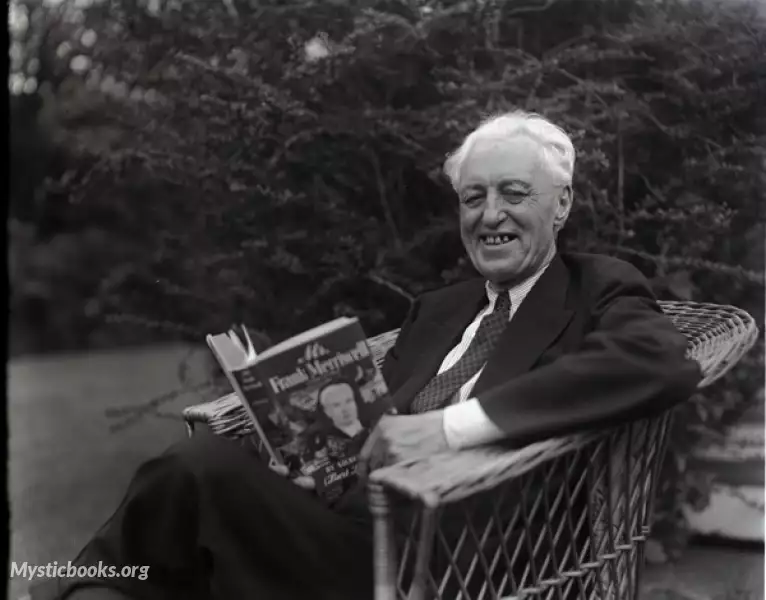 Burt L. Standish
Writer
Country:

United States
Lifetime: 1866 - 1945 Passed: ≈ 78 years ago
William George "Gilbert" Patten was a writer of dime novels and is best known as author of the Frank Merriwell stories, with the pen name Burt L. Standish.
Gilbert Patten was born in Corinna, Maine in 1866. His father, a carpenter, and his mother were deeply religious pacifists. They were Seventh Day Adventists. He entered Corinna Union Academy at fourteen, but when his father threatened that he would be put to work if he did not improve at school, Patten ran away to Biddeford, Maine where he worked in a machine shop. When he returned home and told his father that he would become an author, he was given thirty days to prove himself. He sold his first two stories in this period to the dime novel company of Erastus Flavel Beadle, and combined his resumed studies for the next four years with writing and publishing stories. When he was twenty, he married Alice Gardner, and in 1892 their son Harvan Barr Patten was born. They later divorced and Gilbert Patten would marry twice more.
Patten worked at the Pittsfield Advertiser before creating in 1888 his own newspaper, the Corinna Owl. He sold it the next year to the Advertiser, and devoted his time to the stories, mostly westerns, for Beadle's Half-Dime Library.
Meanwhile, he managed a semi-professional baseball team in 1890–1891 in Camden, Maine before leaving for New York City. But after this season he again mostly worked as an author, working for Norman Munro, and for most of his career for Street & Smith.
He was a writer of dime novels. His first published dime novel was The Diamond Sport; or, The Double Face of Bed Rock, published in 1886 by Beadle. He wrote westerns with the pen name Wyoming Bill, but is best known for his sporting stories in the Frank Merriwell series, written as Burt L. Standish. Patten started writing the Merriwell stories in April 1896 for the publisher Street & Smith and produced one each week, at a length of twenty thousand words, for twenty years. The series, which appeared in Tip-Top Weekly, was immensely popular, selling some 135,000 copies a week, and the brothers Frank and Dick Merriwell became icons of All-American sportsmanship, entering the jargon of sports commentators. Patten, however, never received any royalties for them, being paid up to $150 per story as a hack writer. The series was originally inspired by the success of the British Penny Dreadfuls like Jack Harkaway. Gibert Patten also contributed to the Frank Merriwell comic strip from 1928, and supervised the 1934 NBC radio series. In 1893, he hired Edward Stratemeyer as a writer for the Street & Smith publication Good News. From 1927 to 1930, Gilbert Patten would start a new series of Frank Merriwell stories, aided now by a few ghostwriters. In 1930, Patten started his own publication, The Dime Novel, but only one issue appeared. Apart from the Merriwell stories, Patten wrote 75 complete novels and an unknown number of stories. He estimated that he had written 40 million words as an author. In total, some 500 million of his books were in print, making him one of the best-selling fiction authors of all time.
He lived most of his life in Camden, Maine, but moved to California in 1941. He died aged 78 in his sleep at the home of his son H. V. Patten in Vista, California in 1945.
Wikipedia

More info about author