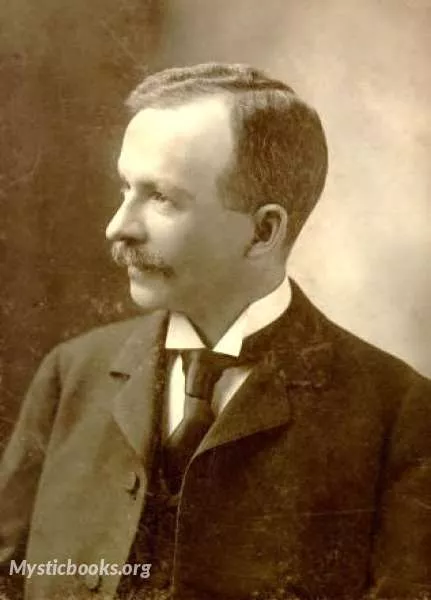 Timeline
Lifetime: 1858 - 1932 Passed: ≈ 90 years ago
Title
Author, Essayist, Political Activist
Country/Nationality
United States
Wikipedia
Charles Chesnutt
Charles Waddell Chesnutt was an African-American author, essayist, political activist and lawyer, best known for his novels and short stories exploring complex issues of racial and social identity in the post-Civil War South. Two of his books were adapted as silent films in 1926 and 1927 by the African-American director and producer Oscar Micheaux. Following the Civil Rights Movement during the 20th century, interest in the works of Chesnutt was revived. Several of his books were published in new editions, and he received formal recognition. A commemorative stamp was printed in 2008.
During the early 20th century in Cleveland, Chesnutt established what became a highly successful court reporting business, which provided his main income. He became active in the National Association for the Advancement of Colored People, writing articles supporting education as well as legal challenges to discriminatory laws.
Chesnutt was born in Cleveland, Ohio, to Andrew Chesnutt and Ann Maria (née Sampson) Chesnutt, both "free persons of color" from Fayetteville, North Carolina. His paternal grandfather was known to be a white slaveholder, and Chesnutt likely had other white ancestors. He identified as African American but noted that he was seven-eighths white.
After the end of the Civil War and resulting emancipation, in 1867 the Chesnutt family returned to Fayetteville; Charles was nine years old. His parents ran a grocery store, but it failed because of his father's poor business practices and the struggling economy of the postwar South. By the age of 14, Chesnutt was a pupil-teacher at the Howard School, one of many founded for black students by the Freedmen's Bureau during the Reconstruction era.
Chesnutt continued to study and teach. He eventually was promoted to assistant principal of the normal school in Fayetteville, one of a number of historically black colleges established for the training of Black teachers. The normal school developed into Fayetteville State University. Freedmen made education a priority during the nineteenth century. As the historian David Blight remarked in an interview, formerly enslaved individuals "embraced education like nothing else. They lined up in droves, old and young, to go to night school, to go to morning school." Reconstruction legislatures had created the first systems of public education in the states of the South, but they made them segregated as part of the price of passage. Many Black people, both from the North and the South, "entered freed-people's classrooms out of a sense of racial commitment that sometimes reached beyond lines of class and color."
In 1878 at the age of 20, Chesnutt married Susan Perry. They moved to New York City.[1] They had four daughters, one of whom, Helen Maria Chesnutt, became a noted classicist and published a biography of her father. He wanted to escape the prejudice and poverty of the South, as well as to pursue a literary career. After six months, the Chesnutts moved to Cleveland.
In 1887 in Cleveland, Chesnutt read the law and passed the bar exam. Chesnutt had learned stenography as a young man in North Carolina. He established what became a lucrative court reporting (legal stenography) business, which made him "financially prosperous".
Chesnutt also began writing stories, which were published by top-ranked national magazines. These included The Atlantic Monthly, which in August 1887 published his first short story, "The Goophered Grapevine." It was the first work by an African American to be published by The Atlantic. In 1890 he tried to interest Walter Hines Page of Houghton Mifflin in his novel, A Business Career, completed in 1890. Page said he needed to establish his reputation more before publishing a novel, but encouraged him. Dealing with white characters and their society, this novel was found among Chesnutt's manuscripts and eventually published in 2005.
His first book was a collection of short stories entitled The Conjure Woman, published in 1899. These stories featured Black characters who spoke in African American Vernacular English, as was popular in much contemporary southern literature portraying the antebellum years in the South, as well as the postwar period.
Chesnutt contributed some short stories and essays to the NAACP's official magazine, The Crisis, founded in 1910. He did not receive compensation for these pieces. He wrote a strong essay protesting the southern states' successful actions to disfranchise Black people at the turn of the 20th century. To his dismay, their new constitutions and laws survived several appeals to the United States Supreme Court, which held that the conditions imposed (by new electoral registration requirements, poll taxes, literacy tests and similar conditions) applied to all residents and were therefore constitutional. (While this was literally true, in practice these rules were applied by white registrars to discriminate against Black people, resulting in a steep drop in the number of Black voters across the South.) Although a couple of rulings went against the states, they devised new means to keep Black people from voting.
In 1917, Chesnutt protested showings in Ohio of the controversial film The Birth of a Nation, which the NAACP officially protested at venues across the nation. In Ohio he gained prohibitions against the film. Set during Reconstruction, the film glorified the Ku Klux Klan, which had taken violent action against freedmen. The Klan was revived following this film, reaching a peak in membership nationally in 1925, as chapters were founded in the urban Midwest and West as well as the South.
Chesnutt died on November 15, 1932, at the age of 74. He was interred in Cleveland's Lake View Cemetery.
Books by Charles Chesnutt