 The Conjure Woman
The Conjure Woman is a collection of short stories by African-American fiction writer, essayist, and activist Charles W. Chesnutt. First published in 1899, The Conjure Woman is considered a seminal work of African-American literature.
'The Conjure Woman' Summary
Chesnutt wrote the collection's first story, "The Goophered Grapevine", in 1887 and published it in The Atlantic Monthly. Later that year, Chesnutt traveled to Boston and met with Walter Hines Page, an editor at the Houghton Mifflin Company. Page asked Chesnutt to forward some of his writing, which was the beginning of a multiple-year correspondence between the two.
Chesnutt wrote three more of the stories between 1887 and 1889 he called "Conjure Tales", two of which would eventually appear in The Conjure Woman. The stories were "Po' Sandy" published in The Atlantic Monthly in 1888, and "The Conjurer's Revenge" published in Overland Monthly in June 1889. In March of 1898, Page wrote Chesnutt to inform him that Houghton Mifflin would consider publishing a short-story collection with "the same original quality" as "The Goophered Grapevine" and "Po' Sandy". Over the next two months, Chesnutt wrote six additional stories, four of which were selected by Page and other editors at Houghton Mifflin to appear in The Conjure Woman, including "Mars Jeems's Nightmare", "Sis' Becky's Pickaninny", "The Gray Wolf's Ha'nt", and "Hot-Foot Hannibal".
Houghton Mifflin did not note Chesnutt's race when announcing and advertising the publication of The Conjure Woman. Chesnutt said that he preferred to be neither heralded or shunned on the basis of his color, but that his "colored friends ... saw to it that the fact was not overlooked". One friend wrote a "chiding" letter to the editor of the Atlanta Constitution, that published a favorable review of the book, accompanied by a portrait of Chesnutt to prove his race.
In an 1890 letter to his mentor, the Southern novelist George Washington Cable, Chesnutt explained his intent to subvert the popular image of the Negro in literary magazines, saying that "all of the many Negroes . . . whose virtues have been given to the world in the magazine press recently, have been blacks, full-blooded, and their chief virtues have been their dog-like fidelity to their old master, for whom they have been willing to sacrifice almost life itself. Such characters exist. . . . But I can't write about those people, or rather I won't write about them."
Book Details
Original Language
English
Genre/Category
Tags/Keywords
Author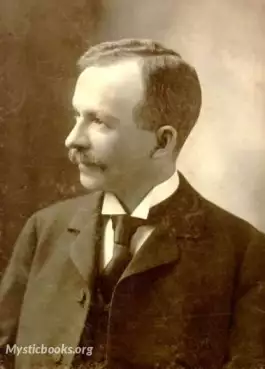 Charles Waddell Chesnutt was an African-American author, essayist, political activist and lawyer, best known for his novels and short stories exploring complex issues of racial and social identity in...
More on Charles Chesnutt
Download eBooks
Listen/Download Audiobook
Reviews for
The Conjure Woman
No reviews posted or approved, yet...